profile/3073IMG_20200914_113434_467.jpg
Succjay
Borno Massacre: Army Dismisses Boko Haram's Claim
The Defence Headquarters has dismissed the claim by the Boko Haram terrorists that the recent massacre of rice farmers in Borno was retaliation for the arrest of one of them.
The Coordinator, Defence Media Operations, Maj.-Gen. John Enenche, said this while giving an update on the operations of the armed forces between November 26 and December 2 on Thursday in Abuja.
The terrorist group had on Tuesday released a video claiming that the terrorists carried out the massacre in retaliation for the arrest of one of them by the farmers.
They also claimed that the farmers had also given information on their movement in the area to the military.
Enenche said the claim was the practice of the sect with the sole motive of instigating fear in the minds of the people to discourage them from cooperating with the security agencies.
He said that the information received by the military from one of the survivors revealed that the farmers were called for a meeting with the terrorists on the sad day before they were slaughtered.
"The truth is that whenever they are losing ground as a result of the military activities, this is what they resort to.
"It is a fallacy because we killed one of them and that the farmers gave information about them, but the likelihood is wickedness.
"They want to use that to instill fear in the minds of the people because they have seen the governor trying to make sure that people return to their homes," he said.
https://www.google.com/amp/s/punchng.com/borno-massacre-army-dismisses-boko-harams-claim/%3famp=1
profile/1476IMG_20201008_105333_573.jpg
Efewealth
Things Women Should Avoid Doing To Their Private Organ To Keep It Healthy
In this article we will look at 4 things that women should avoid doing to their private organ, to keep it healthy. They include the following:
1. Do not engage in private organ steaming
Engaging in private organ steaming may hurt your private organ. The skin of your private organ is very delicate, and you may experience burns. Some people use herbs for steaming, and it may cause miscarriage for women who are pregnant.
2. Don't try self medication when you have an infection.
It is important to go for the appropriate medication, when you have an infection. Some women may want to use garlic and ginger to treat yeast infection, and it's wrong.
3. Do not engage in douching

Couple Adopts Pregnant Dog & This Is What She Was HidingGadgetheory
Douching involves washing the private organ using a mixture of different substances in a container, to keep it clean and free from odor. Douching makes your private organ open to infection because, it changes the pH level of the private organ.
4. Inserting foreign objects into your private organ
Apart from a tampon, birth control device, a man's private organ, toys for intimacy, and certain medications, nothing else should go into a woman's private organ.
A woman's private organ is very sensitive, and you need to be careful on how you handle it. It is also a self cleaning organ and it doesn't need any other cleaning agent.
Admin Sponsored
Make money posting ads on your blog
Generate passive income with your blog, website or social media. Join Adsterra
profile/3073IMG_20200914_113434_467.jpg
Succjay
#EndSARS Started In National Assembly - Alhassan Ado-Doguwa
Speaker of the House of Representatives, Rt. Hon. Femi Gbajabiamila has said the campaign to put an end to atrocities of banned Special Anti-Robbery Squad (SARS) began in the lower chamber.
Gbajabiamila disclosed this yesterday in Abuja at a legislative conference with theme: "Legislative investigative powers: Expectations, challenges and way forward" organised by Hallowmace Media in conjunction with the National Orientation Agency (NOA).
He said: "The #End- SARS movement started on the floor of the House where we passed a resolution calling on the Federal Government to scrap SARS."
Gbajabiamila, who was represented by the House leader, Hon. Alhassan Ado- Doguwa, lamented that the legislature has been undermined in the country despite the landmark achievements it has recorded.
"The legislature is the number one institution in a democracy because without legislature, there will be no democracy. I urge you the public to come close to the institution of parliament and know what we do, so that you can have first-hand experience and information.
"Unfortunately, the parliament is undermined here unlike in other climes where it is taken as number one component of government. But we need to strengthen the institution."
Speaking on the achievements of the legislature, Ado-Doguwa noted that "the creation of the North- East Development Commission (NEDC) was made possible by the legislature through its resolution and subsequent legislation."
"The establishment of the Ministry of Humanitarian Affairs and Disaster Management is also a product of the agitation from the National Assembly, precisely from the Senate," he stated.
In his address at the occasion, the director general of NOA, Dr. Garba Abari, said the legislature was seriously misunderstood in Nigeria. Abari said: "In the course of our sensitization activities in various communities across Nigeria, we have discovered that there exists a serious inadequate understanding of the role of the legislators in our democratic process.
"This inadequate understanding is prevalent in the rural areas where our infrastructure deficit is most predominant.
As a result of this infrastructure deficit, rural dwellers often look up to individuals to provide basic necessities such as borehole for potable water, schools, roads etc."
According to him, "The performances of members of the legislature are hardly ever measured by the number of bills sponsored or initiated, neither are they judged by the number of motions moved.
The rating is usually in terms of how many schools, hospitals, and roads he has put in place."
In his welcome address, the chief executive of Hallowmace Communications, Mr. Sunny Osiebe, said until the legislature wakes up from its slumber, Nigerians will never sleep.
"Until the National Assembly wakes up from its sleep, Nigerians will also not sleep."
https://www.newtelegraphng.com/endsars-started-in-nassembly-says-gbajabiamila/
profile/275FB_IMG_159577683448782990.jpg
Yisa
This Morning's Breaking News, (03/10/2020)
to that of Nigeria during his Independence Day national broadcast on October 1.
The Presidency also said it was unwise and unfair for the government to subsidize the cost of petrol for city dwellers while the farmers and herders who have no cars nor generators are left with nothing.
During his broadcast yesterday, Buhari said fuel will now be sold at N161 per liter in Nigeria, noting that other nations such as Ghana, Niger, Chad Saudi Arabia and other oil-producing countries sell petrol on a higher price than Nigeria.
We are buying mostly our refined products from the international market.
"Is it fair that the taxpayers' how many Nigerians have cars anyway? How many of them run generators in their homes that they need this fuel for.
2) Atiku reacts to Buhari's speech blaming Obasanjo for Nigeria's problems
Former Vice President, Atiku Abubakar, has reacted to a statement by President Muhammadu Buhari blaming past leaders for Nigeria's present woes.
Buhari, during his 60th Independence Anniversary speech, called out past leaders from 1999 to 2015, for having the impudence to criticize his government.
However, reacting via his Twitter handle on Friday, Atiku Abubakar said Obasanjo's administration was a period of restoration for Nigeria.
According to him, Nigeria paid off her entire debt between 1999 and 2007 and maintained a 6% GDP growth.
3) Ondo: Akeredolu collects separate N750m, N150m monthly, pays me N12m – Ajayi
Agoola Ajayi, the Deputy Governor of Ondo State, has said that the Governor, Rotimi Akeredolu gets a security vote of N750million naira and an imprest of about N150 million monthly.
Ajayi, who is the governorship candidate of Zenith Labour Party (ZLP) also claimed he (Ajayi) earns N12 million naira and not the N13 million as claimed by Governor Akeredolu.
He was reacting to an earlier comment by Akeredolu claiming he (Ajayi) gets the highest running grant of N13m monthly.
But the Deputy Governor in a statement signed by his media aide, Allen Sowore, expressed surprise that Akeredolu could announce to the world the sum of N13m as what Ajayi gets as if it was a gift.
He said what he receives until the Governor stopped releasing same was 12million naira per month.
According to him, this includes the imprest of Deputy Governor's office, allowances of staff, fuelling of vehicles, care of his residence and welfare of his aides.
4) We are going through hell – Gov Bello tells Buhari
The Governor of Niger State, Abubakar Bello, has told President Muhammadu Buhari that the people in his state are living in hell, following the collapse of two bridges along the Minna-Bida road and Bida-Wushishi-Zugeru road.
Bello met with Buhari at the Presidential Villa on Friday.
Speaking to State House Correspondents afterwards, the Governor noted that the poor state of federal roads has made life difficult for commuters and is threatening to cut them off from the rest of the country.
He also lamented that floods have destroyed acres of crops, particularly sugar plantations.
According to Bello, "something needs to be done immediately to provide alternative routes" and he hopes to be able "to get some quick intervention from the Federal Government so that we can support our local farmers that have lost their livelihood due to floods."
Asked about the President's response to his request, Bello said, "The President believes more in action, he doesn't talk too much. I think from his countenance I can say that he felt bad especially for Niger State. We are shouldering all the weight, every cargo from South West passes through Minna specifically.
5) Ndume fails to produce Maina in court
The Chairman of the Senate Committee on the Army, Ali Ndume, told the Federal High Court, Abuja, on Friday he did not know the whereabouts of the former Chairman of the defunct Pension Reform Task Team, Abdulrasheed Maina.
The senator stood as a surety for Maina and made a legal commitment to always produce him in court for his trial early this year.
The Economic and Financial Crimes Commission (EFCC) arraigned the ex-pension task team chief on a 12-count charge of money laundering last year.
Ndume stated this while responding to Justice Okon Abang's query about Maina's absence in court for the third time in one week.
Maina and Ndume were absent in court on September 29.
6) Why we are extending rail construction to Niger Republic – FG
The Federal Government says it approves the extension of rail construction from Lagos-Kano-Katsina to Marradi in the Niger Republic for economic and commercial benefits.
Specifically, the Minister said the rail extension is intended for Nigeria to take economic advantages of import and export of Niger Republic, Chad and Burkina Fasso which are landlocked countries.
Mohammed said contrary to the disinformation by some commentators on the rail extension project, the decision was taken in the economic interest of the country.
NAN reports that some Nigerians have queried the rationale behind Nigeria borrowing so much to fund the infrastructure of a neighbouring country.
The Minister, however, explained: "I think there has been a lot of disinformation and total lack of information over that linking of Lagos, Kano, Katsina railway to Marradi".
What this means is that most of their imports and exports have to go through neighbouring countries' seaports like Cotonou in the Benin Republic, Togo and Ghana.
Because we do not have a road infrastructure that will encourage Niger republic to use our seaports, we believe that we will be able to take over their imports and exports with the rail linkage.
"The simple reason, therefore, is to strengthen the economy of Nigeria," he said.
7) Buhari Calls For Total Elimination Of Nuclear Weapons Worldwide
President Muhammadu Buhari has warned that trafficking in nuclear materials remains a potential threat to international peace and security.
Buhari said this in his video-message to the UN High-level meeting to commemorate and promote the International Day for the Total Elimination of Nuclear Weapons and called for the total elimination of nuclear weapons.
He said "We are concerned about the slow pace of progress by nuclear-weapon States to accomplish the total elimination of their nuclear arsenals, in accordance with their legal obligations and undertakings under Article VI of the Non-Proliferation Treaty (NPT)," President Buhari said.
"The best approach to avoid damage associated with nuclear materials such as humanitarian crisis, accidents, disasters and criminality is the total elimination of nuclear weapons."
"The universalization of the NPT was dependent upon strict compliance with its three pillars namely, disarmament, non-proliferation and peaceful uses of nuclear energy.
8) Babangida: Military Started Development, Democracy And Free Market Economy In Nigeria
Former Military President, Ibrahim Babangida, on Friday said the military provided Nigeria with the democracy being enjoyed today.
Speaking during an interview on Channels Television's NewsNight, Babangida said contrary to claims that the military was responsible for the problems in the country; it rather provided the nation with development.
"No, we didn't provide problems. We tried to provide the framework upon which subsequent governments who are going to come after us could build upon," he said.
"Most of the infrastructural developments, even the democracy, we midwifed it. We started development, democracy, and a free-market economy.
"We were able to capture what the world is doing now and to try to bring it into our own country. The politicians, civilians are the best people in handling all of these things.
profile/2896d1f9af418a2f4c11bee789efbde4a6c1.jpg
Lawrence66
"This Is Wickedness", See What A Lady Found Inside A Soap Her Pastor Gave Her To Deliver In Dubai
Evil goes all around the world, it found everywhere even the place that is trying to fight it still gets overwhelming by the power of evil. This because of the wickedness of the people leaving in this world.
We all need to be careful with, what and where every we go.
Reactions to a viral video of an anonymous lady are currently following online, exposing what she found inside the contents of a soap that her pastor gave her to deliver abroad.
The lady clarified that her pastor in Nigeria gave her blows of black soap to give to another pastor in Dubai, which they call 'prayer soap'.
The lady who had urged the contents of the suspected prayer soad to be tested felt a bottle sound, which exposed the discovery as a Rophynol drug with the aid of a specialist.
In a post made by 'instablog9ja' that contained the information, several users took the time to respond to the pastor's actions. Some have asked about the pastor's whereabouts, whilst others characterize his conduct as exceedingly evil.
You may also post this article with others to see as well, having seen what a lady found in the material given to her by her pastor to deliver in Dubai.
profile/1719Screenshot_20210108-143233.jpg
Mirabel72
"It Is A Ritual For Me, I Make Love On 1st Of Every Month"-says Blessing Ceo
Blessing Okoro, also known as Blessing CEO, is a popular relationship expert who took to her social media page to reveal what she normally does on the first of every new month.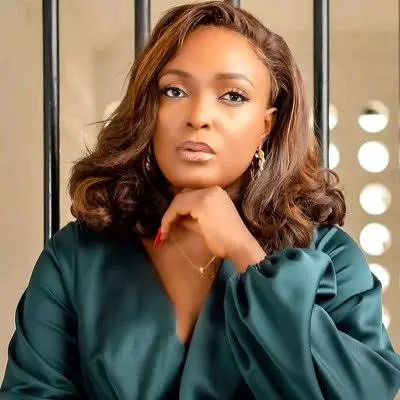 Blessing CEO also revealed the importance of making love on the first of every new month as couples or while in a relationship. She said that it's important for one to make love on the first of every new month because it brings good luck in relationships or marriage.
According to Blessing CEO, she said "Do you know when you make love on the first day of every new month it brings good luck to your relationships and marriage? So when you get home today after work, grab them and make sweet passionate love to them and watch this month blossom with so much love and positivity. It's a ritual for me, I make love on the first of every month".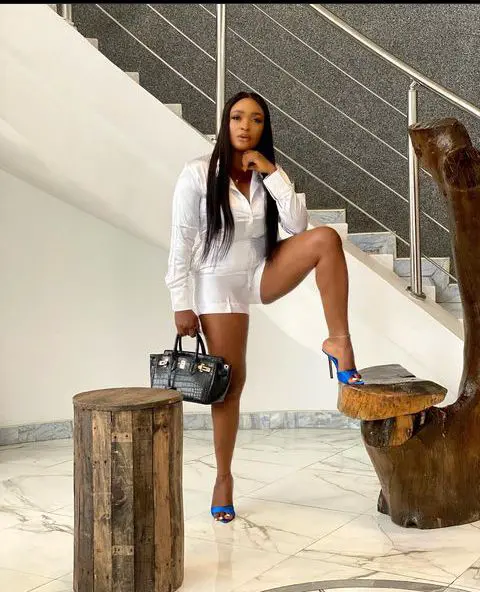 Do you agree with what Blessing CEO said?
What is your opinion in this regard?