profile/2288DSC_0365.JPG
Wumxy2002
Zuma : The Rock That Spits Fire
Ever heard about the mysterious rock called Zuma? The monolith that is surrounded by myths and legendary tales. Even if you have, you definitely may not know what i have just discovered about this particular rock that is distinguished from many others, due to its mysterious nature, yet natural existence and events that surround it. Wouldn't you love to find out more below? Why the Zuma Rock is surrounded by myths and legendary tales.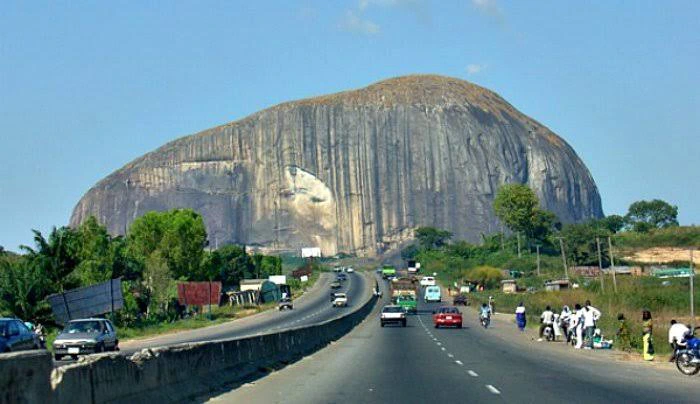 Due to where this rock is located, It's almost impossible to not notice the mysterious Zuma Rock – which stands high at 725 meters/2,379 ft, the mysterious rock majestically presides over the surrounding landscape. For many who have travelled past the rock's surrounding area, they would sometimes notice an unusual silence whenever they travel along the Kaduna - Abuja highway, where this rock rests on the boundary between Niger State and Abuja - FCT.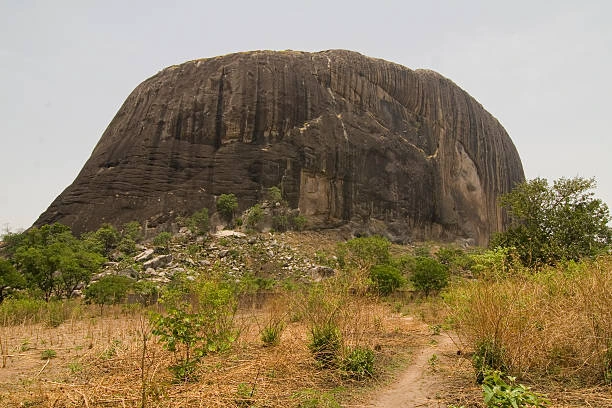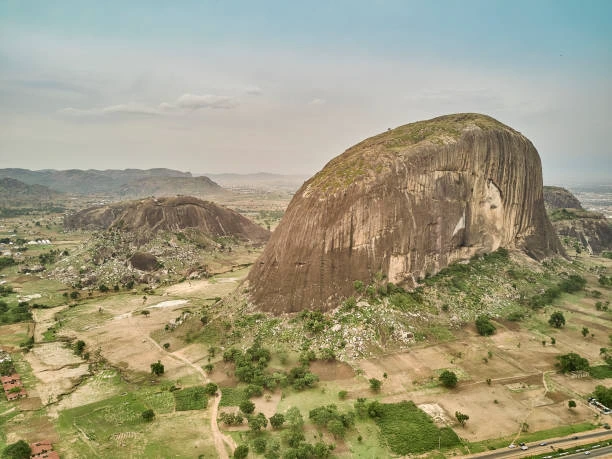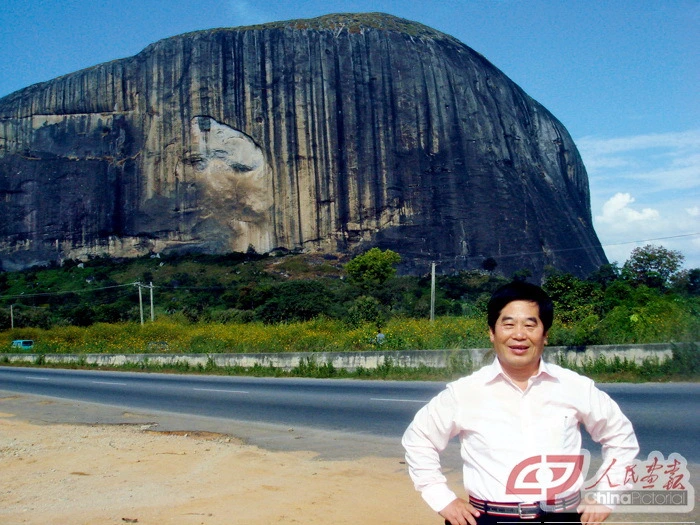 The Man In The Image Above Is Chu Jiwang -
Since no one could precisely give an account regarding the emergence of this mysterious rock, so i decided to really dig dipper when i discovered Mr. Chu Jiwangs story about the emergence of the Zuma rock when he visited Nigeria, although his theory isn't anywhere far from a myth, but let's find out what he explained in brief words.
His theory claims the Zuma rock emerged from the ancient Greek gods, starting with Poseidon, who invited his elder brother whom was named Zeus, to dinner. Poseidon served a delicious lobster that by the time it was finished, Zeus kept sucking on three pebbles that had juices on them, after it was used to roast the lobsters. One of the pebbles was used by Nigerians at the border and as a central marker, while another was lost without any trace, and the last one which was the third ended up as the Zuma Rock. Please click here to verify Mr. Chu Jiwang's story on the Chinapictoral site.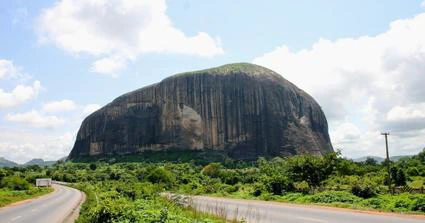 The Legendary Tales About The Origin Of Zuma Rock:
Despite Mr. Chu's brief story, we should not forget that he only explained how the rock possibly emerged before the settlers found it and settled there. Following the legendary tales, precise account of the rocks existence can be given dating back from the 15th century when it was surrounded by a thick forest before the people of Zuba became the first settlers around the rock, after finding it. They initially named the rock "Zumwa" which means "The place guinea fowl is caught" after it was discovered that so many guinea fowls inhabited it.
When the Zuba people first arrived at the location of this rock, they settled around it and soon believed that the rock had a spiritual representation which made it seem as a powerful deity to them. They began to worship and offer sacrifices to the Zuma rock, in order for the rock to protect them from enemies and keep them safe from any evil. As time went by, the people of Gwari took advantage of the rock by using it for the purpose of defense, and hideout in case the neighboring tribe or external force decides to invade their home.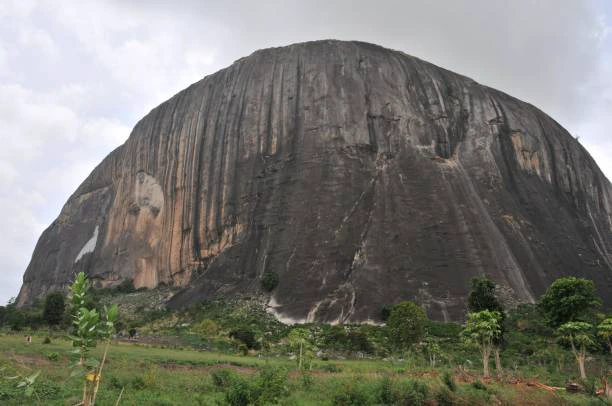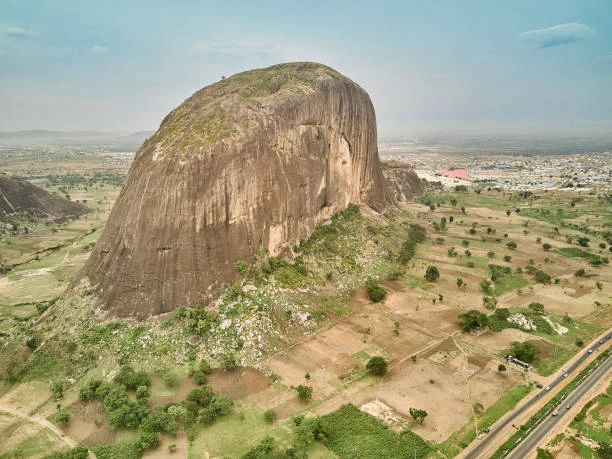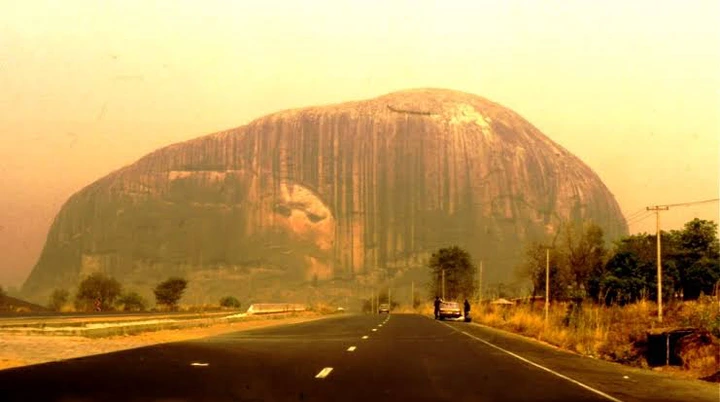 What Makes Zuma Rock Mysterious
As seen in the image above, please notice the human face natural contour in front of the rock that depicts the real face of a human being, with a visible nose, mouth, eyes and even a forehead. The early settlers around the rock believed the face represents the physical manifestation of the deity, as well as the presence of ancestral powers that protects and govern the events and affairs of the surrounding community.
The early settlers also believed The rock to be a gateway for the afterlife, since it is their belief that when people die, the rock accepts their spirits to dwell in it. They also say whenever there is a loud noise being heard from the rock, it could mean that a person who is well known by many may have lost his or her life. How true can this be? All I can say is that this belief is really so amazing and quite unbelievable, yet the settlers never gave up on their belief which is why it turned out to be truly mysterious and i am here today writing about this rock. Let's find out more below.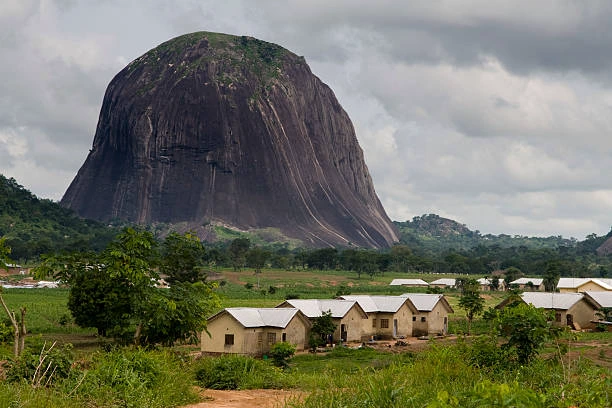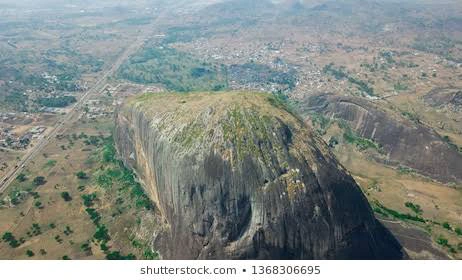 The Part Of The Rock That Spits Fire
Another myth surrounding The Zuma Rock suggests that during the rainy season, precisely between April and October, it is said that the apex of the Zuma rock spits out fire. Even some of the natives in the community attest to the happenings and wonders of the acclaimed deity and voodoo spells.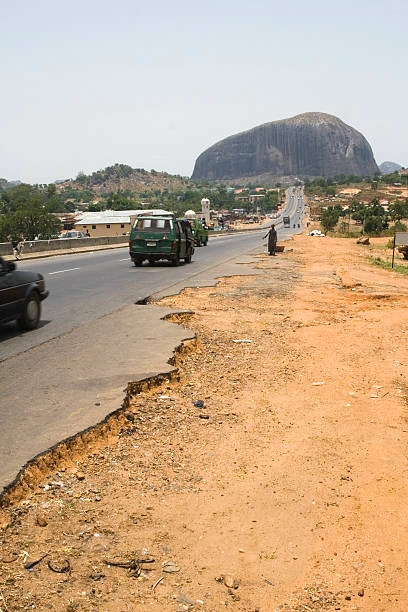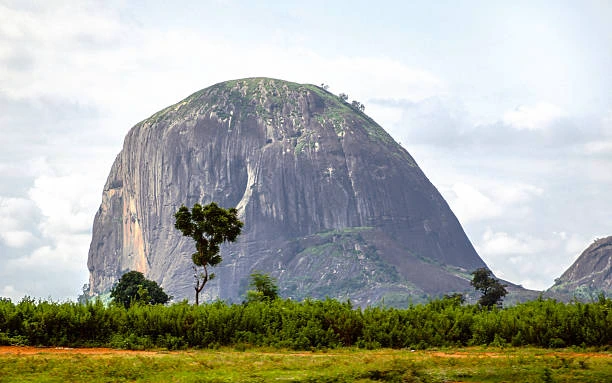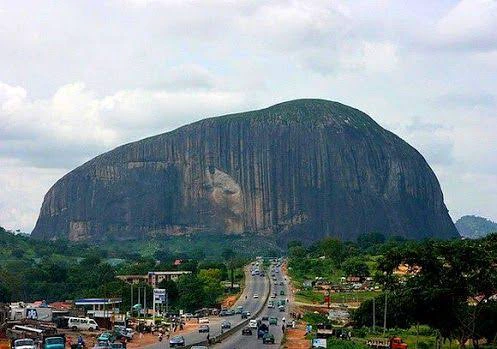 Belief Of Zuma Rock Preventing Disaster
There is another interesting myth that explains the Zuma Rock sitting on quite a large expanse of an underground water, which insinuates that if the rock is pulled down, an outburst of water will emerge and will submerge an unimaginable area of land.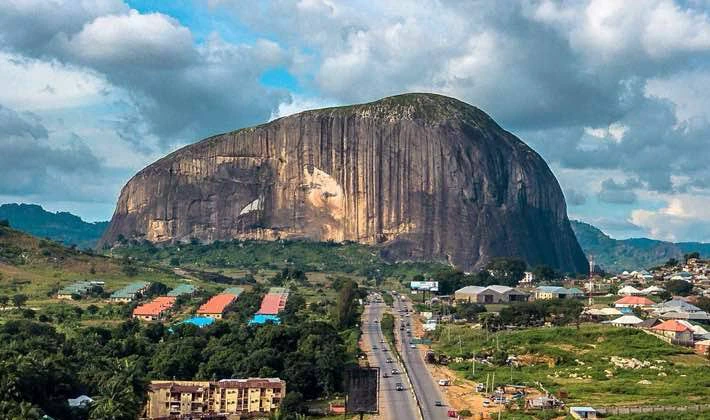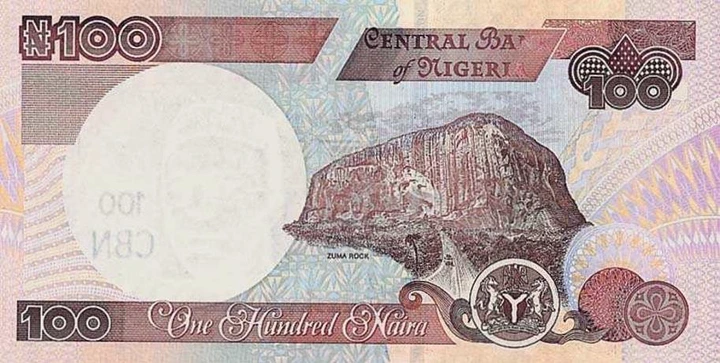 More Facts About Its Uniqueness
This mysterious Rock featured on one of our old currency banknotes, which is the 100 naira note as you can see in the image above. This further tells us that it's uniqueness is also being acknowledged by the Nigerian government, now isn't that just too wonderful? It is, but could it be because of the size, the visible human face, or the fact that it spits fire at it's Apex? I guess not, but let's check out a little bit of comparison below.
1). Firstly, the Zuma rock is twice as high as the Australian rock called Uluru Rock.
2). The Zuma rock is also higher than the Aso rock in Nigeria, and also the Olumo Rock in Abeokuta - Ogun State. Even when you add these other two rocks together, they will still not matchup the height of the Zuma rock.
3). The Zuma rock is probably about four times or far more higher than Nigeria's tallest building, NECOM House.
Note: Despite the supernatural powers which is believed to dwell within the rock, it hasn't discouraged many from visiting the rock for the purpose of sight seeing, picnics, tourism and surveys.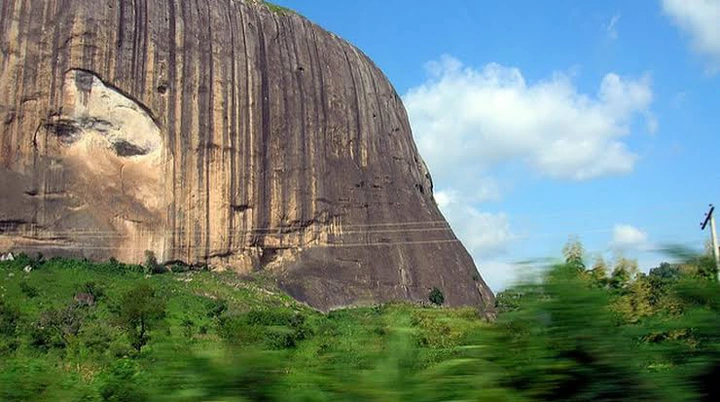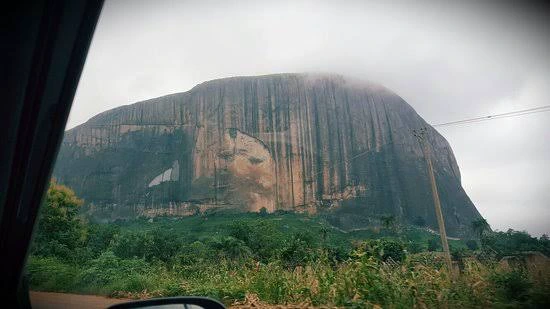 The next time you visit the axis or find yourself passing along the interstate highway where this rock is located, please ensure to take a quick peep if you are not the one driving, because it still remains a beautiful, yet mysterious sight to behold.
Do not forget to follow me for more wonderful topics, by only clicking the red follow button above. Also like, favourite and drop your comments regarding what you think about this mysterious and sacred rock called Zuma. Thanks for reading.
profile/9442tmp-cam-2053657631.jpg
DoubleClickNews
Angel Of Death: Abu Azrael, The Muslim Man Who Fought 1500 ISIS, Killed Them All To Save Christians
According to Abu Azrael's biography on Wikipedia, his name is Ayoob Falih Hasan A-Rubae. He is a Chief Commander of an Iraqi Shia militant group of an Islamic sect, Kataib al-Imam Ali. The hero was born and brought up in Baghdad, Iraq in the year 1978.
The Muslim hero was named "Angel of Death" after considering the numerous sums of ISIS terrorist group members he has annihilated in the name of protecting Christians from the dangerous gangsters.
- Abu Azrael's educational background
Abu Azrael is a master's degree holder in physical education according to an Iranian source. He is described, in several references as a former university lecturer who has once emerged the champion of Taekwondo.
- His achievements in batting with the Islamic State of Iran (ISIS)
Abu Azrael who was earlier described as one-time martial combat, Taekwondo winner devoted his precious time defending Christian brethren and sisters from terrorism and banditry launched by the notorious group, ISIS. He fought more than 1,400 ISIS members and won them all together.
Owing to his tremendous and heroic work, Sayyid Ahmad al-Safi respected him with a medal of honor from the Representative of the Supreme Religious Authority.
Do you think he is perfect to be called "Angel of Death"?
What other names or titles suit him apart from the angel of death?
Leave your answers in the comments section below and let's hear from you.
Admin Sponsored
Make money posting ads on your blog
Generate passive income with your blog, website or social media. Join Adsterra
profile/750Screenshot_20200827-184504.png
Jamesmovic
Eating Eba At Night May Lead To A Big Problem, Instead Go For These Meals
It is very popular in Nigeria and it is very common in atleast 70% home, many people love eating hard or heavy food at night which they think that is the best food for them, but many don't know the consequences. Eating hard food or heavy food at night may be your favorite but it is not doing anything for you, despite it will be killing your cell and it may affect your health in the future. At night, the body is resting and there are many cells that at also resting, now that you have eaten hard or heavy food before going to bed, how will it digest, it will be very hard to digest because the body is not running like day time.
This is Nigeria and most people love to eat anything without looking at their body and health, Health is wealth, don't forget. Therefore, we should be cautious of what we put into our body. We keep wondering why people abroad look younger than their age. Well, it is because they eat well and exercise right.
We overload our body with different types of food daily. Most of these foods are not good for our health when eaten all the time. We mostly love to eat eba and other types of swallow at night. We see it as something we should eat after a long day at work. Some people even eat it as late as 10 pm.

We love to overload ourselves with any different types of foods, eating Eba is even more common and eating any different swallow and night. Most of this food are not okay for our health but many of us don't know, not that they are bad but it is how we take it, how often we are used to it will make it not to work perfectly as expected. I am so surprised that someone that is coming back from work and he or she may reach home around after 9, he or she will have to prepare what to eat before going to bed, you are tired already why are you also going for hard or heavy food, it is very bad for health. At night here are top ten best food that fit you before going to bed;

profile/9083IMG_20200816_194234.jpg
Chidexstar
LADIES AND GENTLEMEN!! Can You Take A Bullet Or Catch A Grenade For Your Current Boyfriend Or Girlfriend?
So guys, you must have heard stories of lovers dying for each other. Eg. Romeo and Juliet.
Some of you do tell your lovers how you can die for him or her, with the phrase "I will/can die for you or I can do anything for you". REALLY?
Okay na.
Can You Take A Bullet or Catch A Grenade For Your Current Boyfriend or Girlfriend? BE HONEST!
Drop your comment below
profile/9869IMG_20201018_172618.jpg
Agbalagba22
Hours After U.S Army Stormed Nigeria, This Is What Buhari's Aide Tweeted That Got People Talking
Hours After U.S Army Stormed Nigeria, This is What Buhari's Aide Tweeted That Got People Talking..
The U.S department of state has announced the rescue of an American citizen who was kidnapped by bandits in Niger but was held hostage in Nigeria. According to the state, the American citizen was kidnapped by bandit in Masalata, a boarder town in Niger. He was identified earlier in the week by a local government official as Philipe Nathan Walton, though other officials and news reports cited slightly different spellings of the man's first name, including Phillipe and Philip.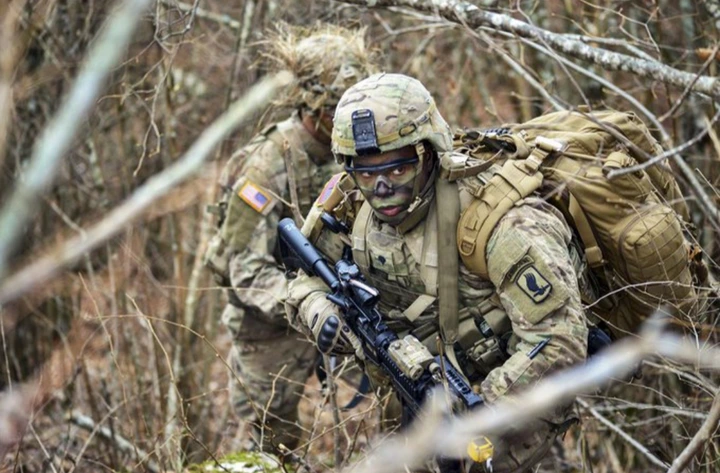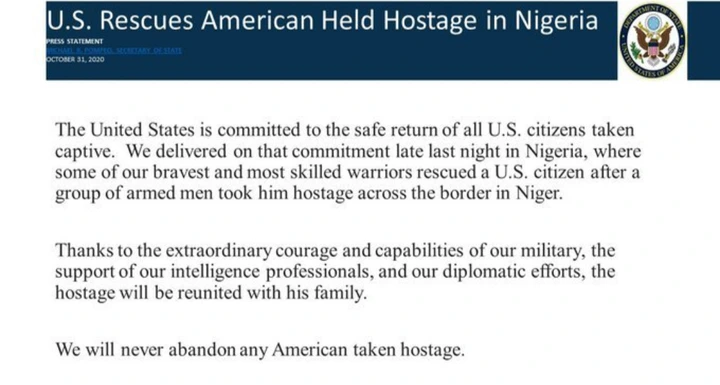 "No U.S military personnel were injured during the operation. We appreciate the support of our international partners in conducting this operation," The statement said.
However, in a controversial tweet hours after the U.S department of state made the announcement, a presidential media aide, Bashir Ahmad, made a statement regarding the incident that got people talking. According to him, the news outlet that reported the news deliberately excluded Niger and mentioned only Nigeria so that they can get the target retweet and get more Nigerians cursing their country which they have already succeeded.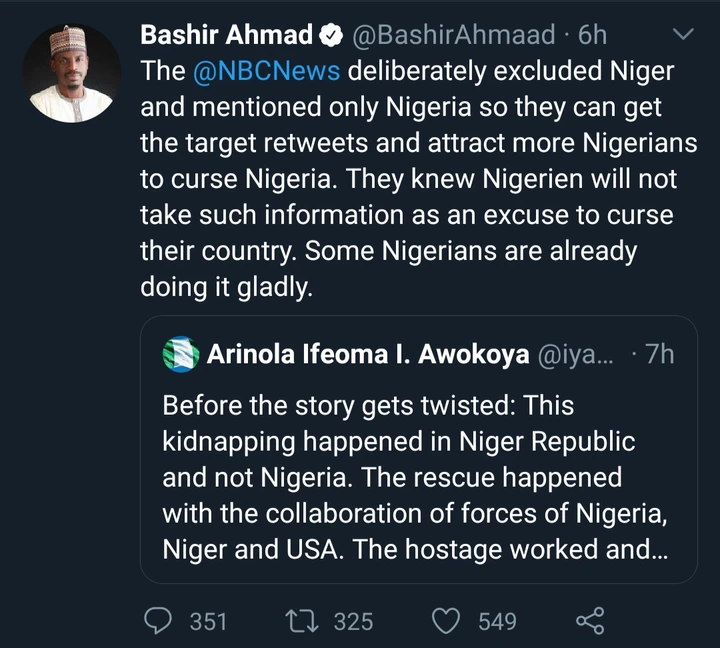 "The @NBCNews deliberately excluded Niger and mentioned only Nigeria so they can get the target retweets and attract more Nigerians to curse Nigeria. They knew Nigerien will not take such information as an excuse to curse their country. Some Nigerians are already doing it gladly." He writes.
But his statement was backlashed by many tweeter users who disagree with him. Checkout some of the comments below: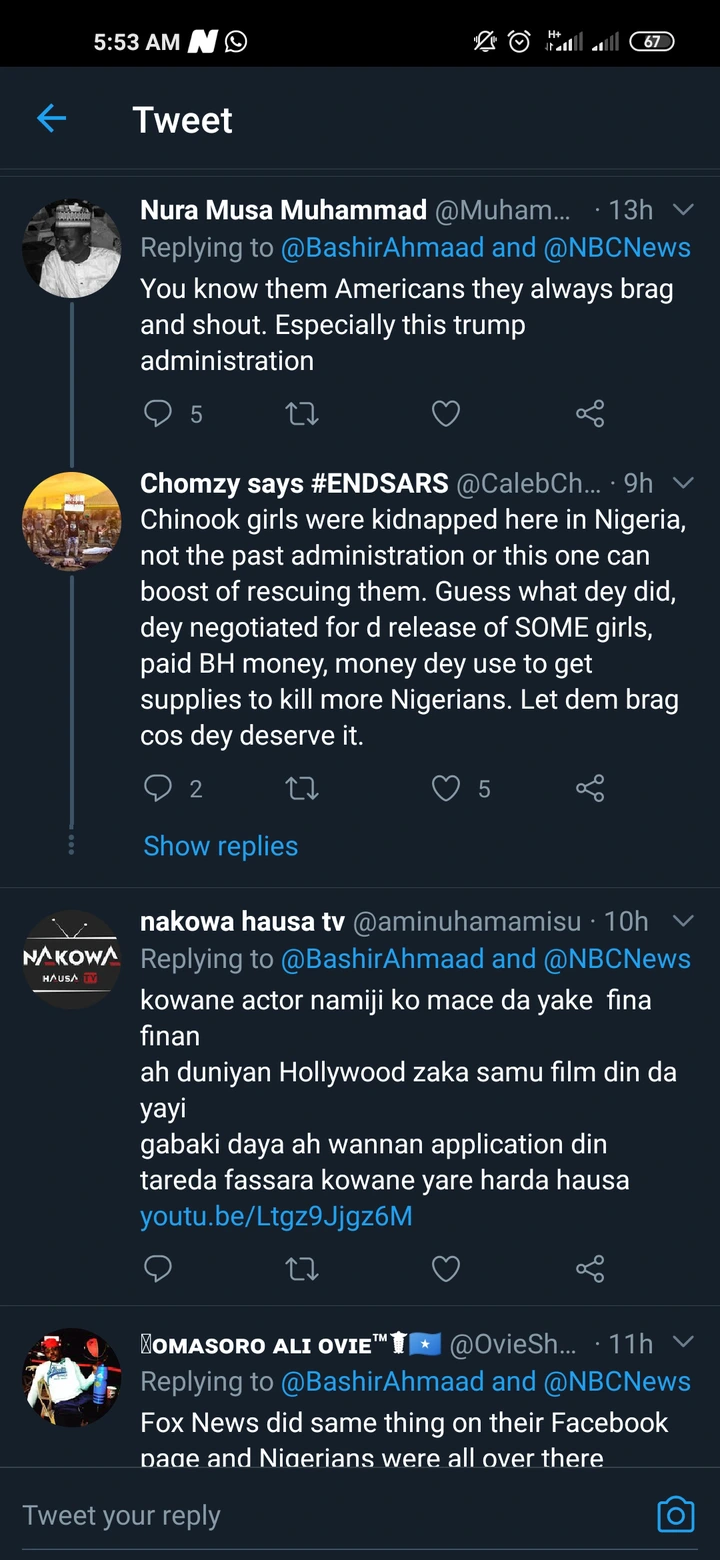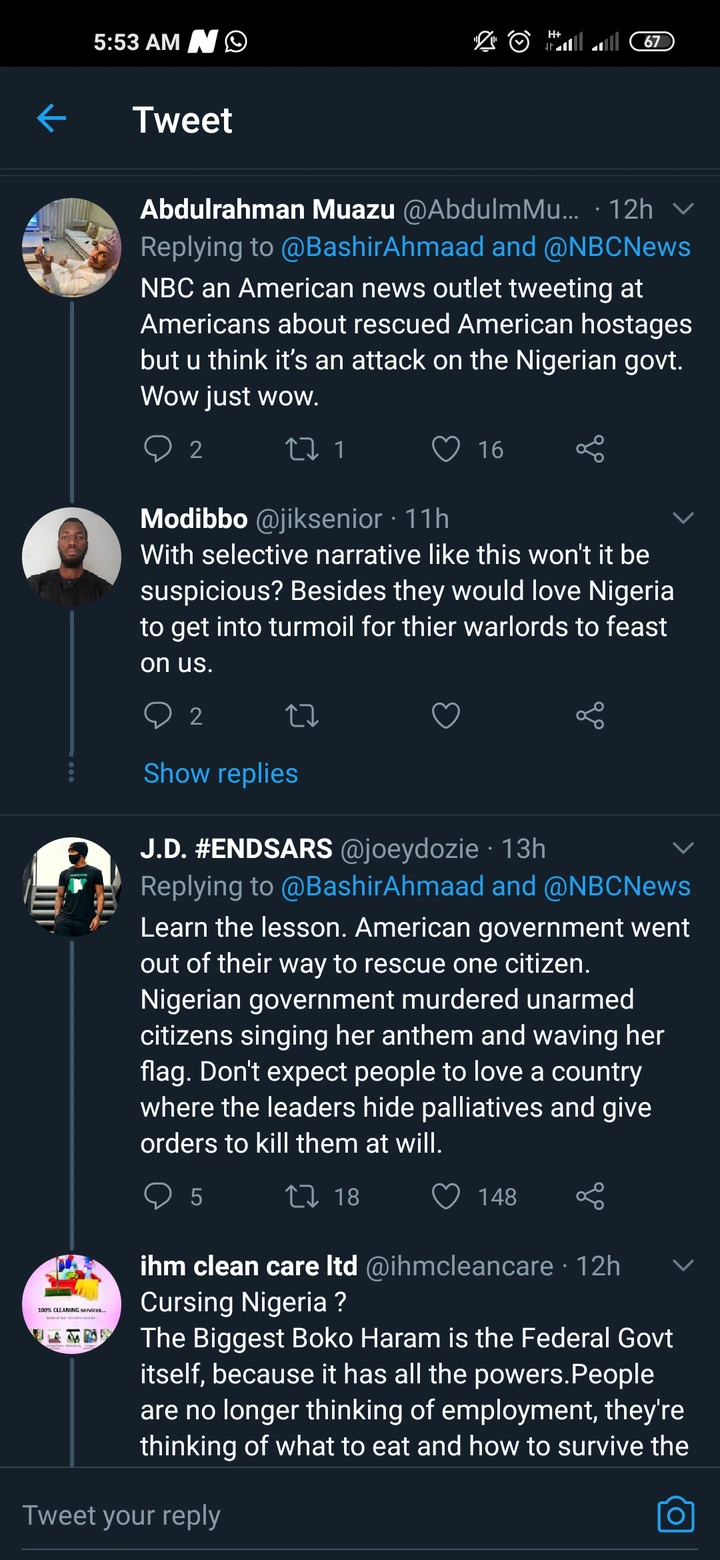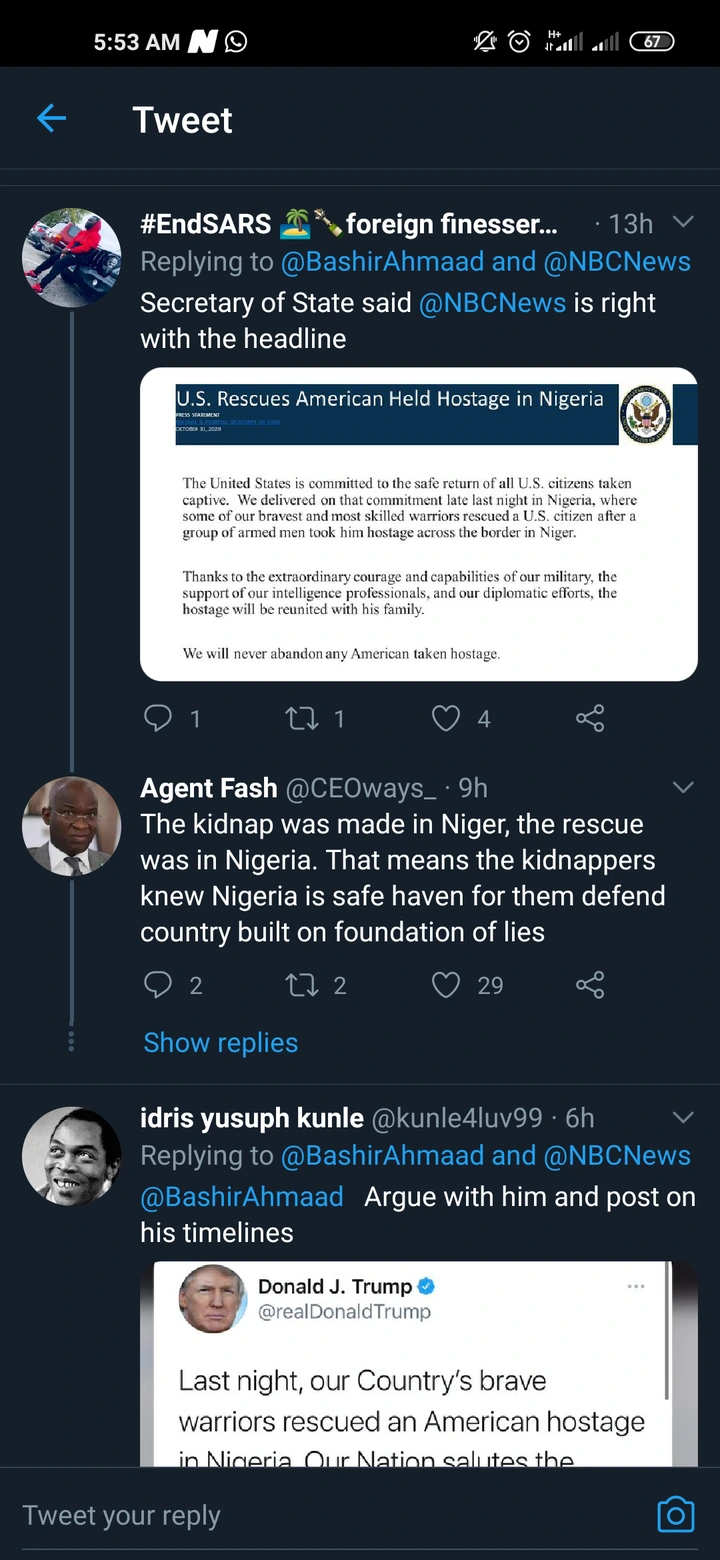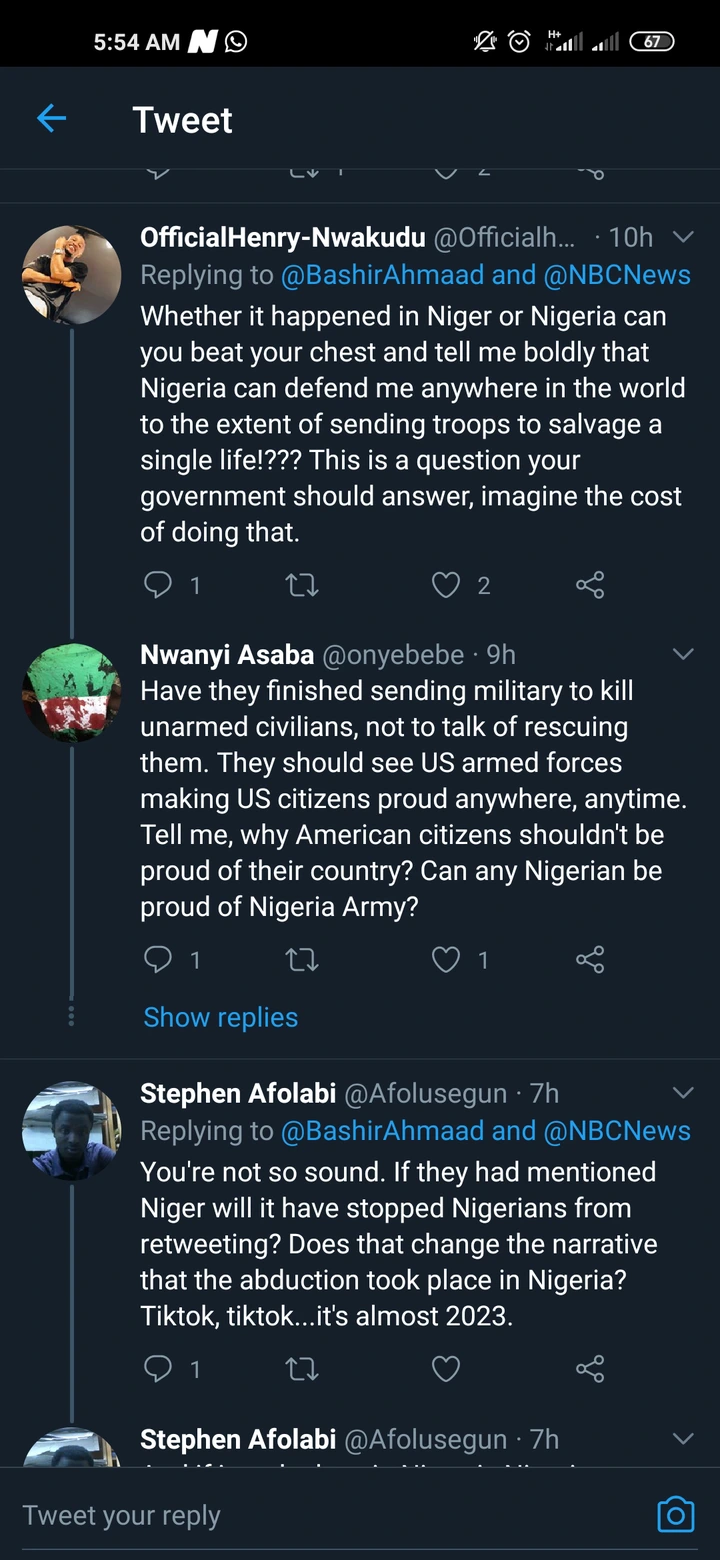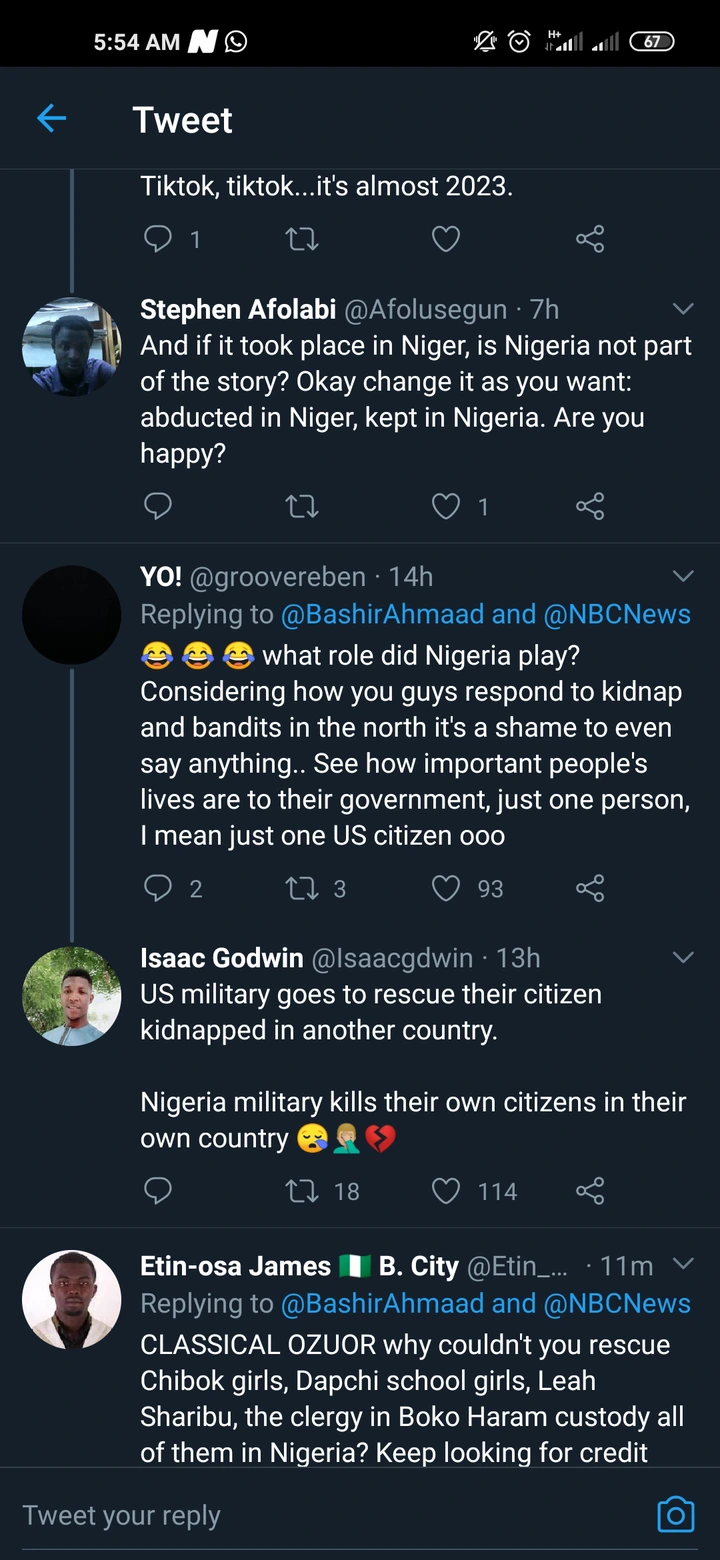 profile/7687FB_IMG_15994019622036956.jpg
Taurus
A RARE SITUATION WERE THE PENIS STUCK INTO THE VAGINA DURING SEXUAL INTERCOURSE (PENIS CAPTIVUS)
Pen!s Captivus And All You Should Know About It
Pen!s captivus is an occurrence during s£xual intercourse when the muscles in the van!na clamp down on the pen!s much more firmly than usual, making it impossible for the pen!s to be withdrawn from the van!na. Reports of this cases are incredibly rare though, but it happens.
The pen!s becoming stuck in the vagina is one possible outcome of a condition called vaginismus, in which the van!na involuntarily closes due to muscle spasms in the pelvic floor.
The van!nal walls are made up of muscular tissue, which expands and contracts at different times during s£x, such as during an orgasm. These contractions can be very strong, and they are sometimes stronger than usual.
In some rare cases, the vagina may contract with enough force to latch onto the pen!s. This could make it difficult for the partners to separate.
WHAT TO DO WHEN PEN!S CAPTIVUS OCCURS
If pen!s captivus occurs, the effect is likely very temporary. If both partners relax and give it some time, the muscles should relax, allowing the couple to separate.
The partners are advised to stay calm. Added stress can lead to more muscle tension which can make the phenomenon last longer. Do not force the pen!s out of the van!na or or try to open the van!na or pry the pen!s out manually.
Take a deep breath, calm your nerves, make a joke out of it and focus your minds on something outside s£x. This can relieve tension and reduce arousal in the genitals which would make the pen!s weak and smaller and can easily separate from the van!na
HOPE THIS HELPS. DROP QUESTIONS OR COMMENDATION ON THE COMMENTS SECTION