30 Things You Must Achieve Before You Clock 30. How Many Have You Achieved?
---
Peddy
---
9 months ago
You might not be fully conscious of your teens and perhaps you are now in your twenties, Time is no man's friend they say, there are certain things in life that must be accomplished before your thirties that makes you feel excited. I have compiled the list of thirty things you should work to accomplish before you reach 30.

1. Start investing... Don't wait until you're making huge amount of money before you make out plans on investment. Money can be confusing and overwhelming. Start as soon as possible with your little hard earned money.

2.


Advertisement

Start a side hustle... Don't base your income on only one source. Engage yourself in any other legal hustle to make extra dough.

3. Leave your comfort zone...It's better you don't settle for nothing at that your locality.


Advertisement

Exploit the world around you and get better opportunities.

4. Move abroad...It's high time you got your papers done if this has been your dream. Although there are a lot of things one can get achieved remotely but if your work permits you then you can try it now.

5. Learn how to cook...not only indomie here, but a healthy meal. You will sometime need this skill in life.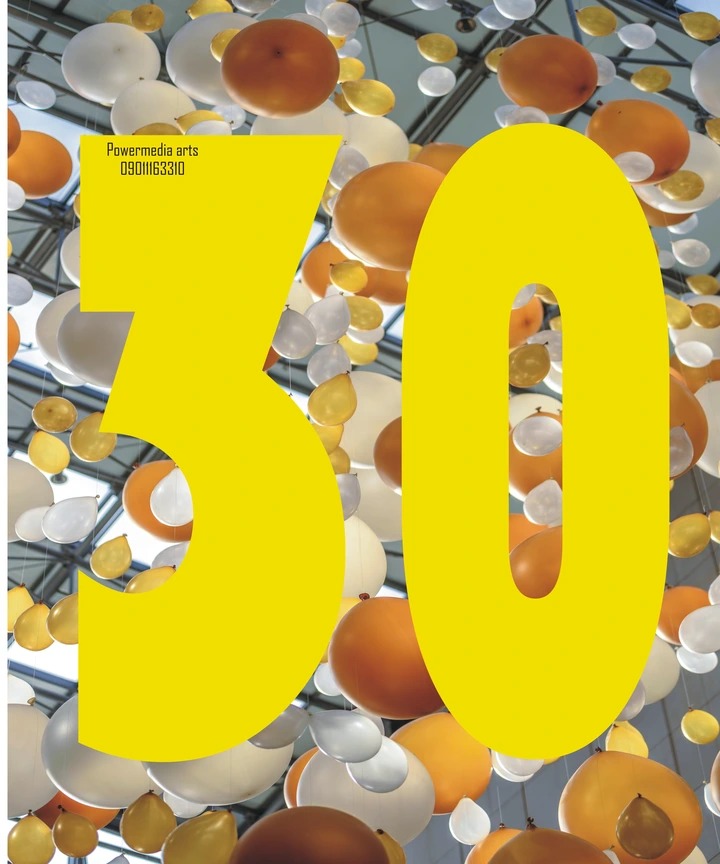 6. Go see a movie at the cinema...Have you thought of doing things in a different way? See the next dream movovie at the cinema. It doesn't cost a fortune.

7.
Many people find this very difficult. Rather than keep a grudge, say sorry and focus on the future.

8. Watch a live comedy show...Comedy really brings a good healing to the soul and worth more than priceless medicines. Enter your 30s with a good belly full of laughter.

9. Build a serious and committed romantic relationship...By now, you should have dated widely and carefully choose a life partner. No more trial and error relationships. Be wise!

10.


Advertisement

Learn how to live on a budget...By the time you turn 30, you should have learnt living on a budget as this hepls to keep a healthy finance. It also helps you to save towards achiving some life goals e.g saving for retirement, building a house, buying a car etc.

11. Make gratitude an hobby...Gratitude is an attitude that makes room for repitition of good deeds. Learn to appreciate whatever good deed you receive from anyone. This can be done by simply dropping a "Thank you" note or sent verbally. People cherish it so much.

12. Make peace with anyone you have a grudge with...Don't let the day pass before you amend your way with that person you hold a grudge with. Many a time, grudges have served as blockades to success of many people.

13. Quit a bad habit... e.g smoking, drug abuse, masturbation etc.


Advertisement

All these habits pose danger to your health, before 30, stop any bad habit you found eating you up.

14. Join a club e.g Book club...or any other social club in order to get yourself engaged and meet new people.

15. Make a solo travel ...Have you experience the fun of travelling out of your comfort zone all alone? Before 30, try as much as possible to go new places by yourself.

16. Be financially independent...Live within a budget if you have started working and have a good savings in case of emergency in order to cater for any financial mess that may show up.

17.


Advertisement

Train for and run a Marathon...If you are a runner, you will know the feeling of accomplishment at reaching the finish line. You can watch out and train ahead for the next marathon race in your city.

18. Learn how to drive...Driving is a good skill that prepares you ahead for being able to drive your own vehicle around in confidence. If you're yet to acquire this skill or still need some improvement, why not enrol in a driving institute now.

19. Read a book a week...to have a broad knowledge in all areas of life, you need to make reading an hobby. No knowledge is a waste as it comes to use any time in life.

20. Learn a new language...Asides your lingua franca, how many other languages can you speak? You earn prestige, recognition and respect in knowing other peoples' local language

22. Get mentors of various age...people of any age lesser or older tha you can share their life experiences with you. Your mentor-ship team invites you to try something new.


Advertisement

Becoming a person you've never been before demands that you do things you've never done.

23. Live independently...Get your own apartment and live without parents nor roommates. Leaving alone for a while gives you more insight about who you are.

24. Work smarter, not harder...Get yourself enough rest and have a good personal life in order to be more effective at work.

25. Risk now, not later...Don't be afraid to take a lot of risks. Even though you fail many a time, you only get better.

26. Continous education...keep on learning.


Advertisement

Education is a lifetime pursuit, it never ends.

27. Invest in your body...Get some time for exercise. Sign up at a gym or hire a trainer to get you proper ones.

28. Stop being a social media addict...Whether or not there's any harm for the love of Instagram, Facebook etc, you should start getting yourself detached from it is not compulsory to let the world know where you are at any particular time.

29. Build up your political awareness...You need to get yourself aware of how the politics in your country and abroad is played. Start by reading the daily newspaper and build your own perspective. Vote for your the right candidate when the time comes.

30. Plan an outrageous birthday party...Throw yourself the biggest bash and enter your 30's in style!

Do you find this interesting? Don't forget that the journey of a thousand miles begins with a step.


Advertisement

Pick the ones you have not done yet and take action.

Which ones have you accomplished so far?

.

Disclaimer This content was not created by any staff or admin of Pejoweb. This platform runs on user generated content. If this post is your copyrighted property, please send a message to the user to give credit or take down your article. If the user fails to adhere, please email us your request at [email protected] with proof of ownership to take the right action.

Please leave a comment (No Registration needed)
--- Congratulations! You are almost done reading
We are rewarding the best comments on posts. Drop yours!