Advertisement
Niniz's Blog
Man Asks Church To Return His Money
Niniz 2020-11-05 11:59:14 44
Man Writes Church To Ask For Refund Of Offerings He Gave From 1998 To 2017 (Photo)A man has written a letter to his church, demanding a refund of all the offerings he contributed to the church for the 19 years he attended the church, IgbereTV reports.Dishon Kinyanjui Kinuthia, a Kenyan Christ...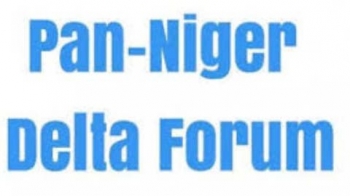 You Cannot Dictate To Us Anymore
Niniz 2020-11-05 11:20:38 65
You can't dictate to us anymore, PANDEF, Afenifere, Ohanaeze, Middle Belt tell NorthThe Southern and Middle Belt Leaders Forum, SMBLF, on Wednesday, warned that it will no longer allow a section of the country to play any supremacist role over others.The forum said this, in a communique, af...
US Election: How To Elect a President
Niniz 2020-11-05 11:13:36 58
US election 2020: What is the electoral college?The US presidential election takes place 3 November. But it's possible the candidate with the most votes from the public won't be the winner.This ...
US Election: High Stake Bets
Niniz 2020-11-04 06:00:26 44
Joe Biden's biggest fan could be a bettor in the United Kingdom.Someone has placed a £1 million, or $1.29 million, bet on Biden to be the next president on the Betfair Exchange, the world's largest online betting exchange, where gamblers find other gamblers who match their wagers.The identit...
Nigerian Youths: Education vs Diligence.
Niniz 2020-11-03 17:37:39 39
JUST ANOTHER COMMON SENSE LECTURE.Give N50,000 to a secondary school dropout and watch him buy a stove, a frying pan, cooking oil and other things to start Indomie business.In just three years, the young man will have a wife, a...
Advertisement
Not're Dame.
Niniz 2020-11-03 14:50:22 32
Private property. Keep that snorty nose away from here. Lol....
Heard about Jack?
Niniz 2020-11-03 14:37:41 34
Heard he left with Jill to get some wine up the hill. They got the wine, imbibed a lot, took a turn in a haystack... and Jill came tumbling after with a belly full of seed....
We're Back!!
Niniz 2020-11-03 14:31:50 32
We're out to please and titillate the senses and nerve endings. Stay safe....
Next