From Grass To Grace... A Real Life Story.
---
E PLUS The Storyteller
---
2 years ago
From Grass to Grace, this is one story that would inspire you. Tony Abeson is a successful entrepreneur who has come a long way, but the ups and downs made him who he is today.. keep reading
E PLUS The Storyteller: Good
Morning Tony Abeson.. Welcome to the exclusive Online chat interview: MEET THE GUEST..hosted by E PLUS the Storyteller👍
Tony Abeson: Thank you, and good morning.
Tony Abeson
E PLUS The Storyteller: Great! It's been such an eventful week, how has the Christmas and new year holiday, been?
Tony Abeson: It's been great, all glory be to God almighty.
E PLUS The Storyteller: Awesome..
And how has it been with managing a school?
Tony Abeson: Its been wonderful but also challenging because we are dealing with kids with diverse characters, still its been great.. thank You.
E PLUS The Storyteller: Good to know..snd it's quite interesting to also know, that you are into events and gas supply.
Tony Abeson: Yes, I am, its been a childhood dream.
E PLUS The Storyteller: Great! Now, everything looks all put together, I guess there is a story behind it?
Tony Abeson: Yes, I wasn't born with a silver and golden spoon.
I was born without a spoon, but always trusted God to find or create one. I am the sixth child amongst seven kids of my parents.
We all lived in a room, in Ajegunle
Growing up was terrible, we ate once a day, 12noon to be precise, but thank God now, I can afford to give my kids 5 square meals a day or more.
I was sponsored all through my primary and secondary school because we could not afford it.
I was a bike man in my university days, at OSU, (then Ogun state university) now Olabisi Onabanjo University, Ago Iwoye.

Admin Sponsored
Generate revenue on your social medias and website
Was your site rejected by google adsense? No problem. Do you need to start making money as a new content creator? Adsterra solves all your advertisement problems.
I served in Benue state during my NYSC years.
E PLUS The Storyteller: Hmmm.. interesting
Tony Abeson: I later came to a point where I knew what I wanted, (a better life) so I went to my mum's land and used it for evening lessons, which has grown into three govt approved schools, today. I have always loved entertainment, I have been with the church choir for twenty years now, so I decided to go into full entertainment.
Now I own an event centre and a Gas Filling station. I have always been poor, never travelled but today, it's all changed.
E PLUS The Storyteller: Wow! Amazing👏🏻👏🏻. So, were there times, you wanted to give up?
Tony Abeson: Yes, but at the same time, No.
I never had a plan B, a plan be is a place of rest, comfort, many will say well if I fail, I have tried, giving up is a plan B.

Peter Sponsored
Earn cash easily with your smart phone
I use OPay for free transfers & earn high interests on my savings. Join me on OPay and get ₦8,250 bonus!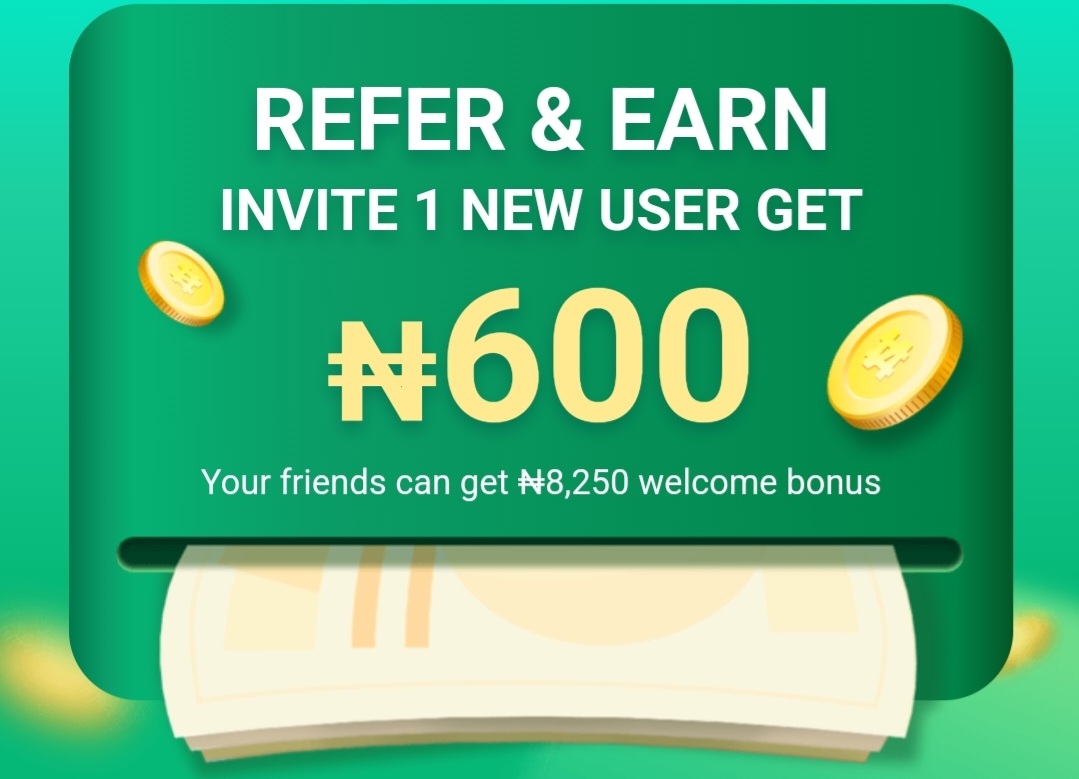 I always knew that there would surely be light in the end of every tunnel, so I never gave up.
E PLUS The Storyteller: Hmmm.. interesting
Tony Abeson: I had reasons not to graduate, no books, no accommodation, but I picked up used handouts from the groundnut seller to read. I had every reason to steal, to dupe, to join a cult, but I remembered the sufferings of a woman-my mother - never to bring shame and disgrace to my family, especially my mum.
E PLUS The Storyteller: Hmmm
Tony Abeson: I hawked groundnut oil, a.k.a ororo at boundary market in Ajegunle, sold matches, worked in a powder factory where I was paid #200 per day during vacations in secondary school.
E PLUS The Storyteller: So I guess, you would recommend that every child ought to learn the value of integrity, regardless of any circumstance?
Yes, It pays, It has kept me, formed me, guided me, made me, and it is still making me humble.
The first time I travelled out of Africa, I cried on the plane. A white man in front of me said:
"oh your first time?" as he assumed I was afraid of heights, but I was in tears because I was having some flash back of the days I could barely pay my transport fare to lecture, in school.
E PLUS The Storyteller: Awesome
Tony Abeson: Thanks
E PLUS The Storyteller: And what would you tell parents who continues to pressurise their children into making wealth by all means?
Tony Abeson: Hmmmm.. It's sad to hear that this still happens, well if it does, what goes around definitely comes back around
They should never force a child into such. See my friend, the same fire that pop's pop corn seeds into pop corn, will never do that to a bean seed. We all have different times and season, but a definite time for us as Christian to shine.

If lekki phase one has power, I mean electricity on, and banana island is in darkness, does that make the latter a ghetto?
Definitely power will be restored to bannana island at the set time
E PLUS The Storyteller: Very profound indeed..
Do you still see those people who you worked for, during those days of struggling?
Tony Abeson: Hmmm...Yes a couple of them. Like the lady I once gave a ride, as a bike man that is now my wife today.
Few coursemates I gave rides to, who occasionally attends weddings and events at my event centre.
E PLUS The Storyteller: Wow!!!!!!
Amazing!!!!!!
Is there anything in particular that has changed about you, now?
Tony Abeson: Nothing... just that I now love and know God, the more
E PLUS The Storyteller: Great!
What word do you have for someone out there, who might just be thinking that all hope is lost?
Tony Abeson: Hope can't be lost when there is life
there is hope. In the midst of nothing, Jesus made dinner out of a boy's few fishes and bread. He turned water into wine, an impotent Abraham became the father of nations.
Now see, before all these miracles there was an exchange. The bible says profit in every Labour, give and you shall receive.
Abram had a ram that he received, and he got Isaac back and, became the father of nations.
The little boy gave the crowd and they were fed
No matter the challenge just getup the bible says faith without works is dead.
Giving up is a choice and, winning, staying alive and strong is also a choice
E PLUS The Storyteller: Awesome👏🏻👏🏻
Tony Abeson, it's been such an insightful time with you. E PLUS the Storyteller and the Creative team wish you more success in your endeavours.
Do you want to tell your story?
Do you want to inspire someone, today!
Send me a message on Facebook:
@E PLUS The Storyteller.
E PLUS The Storyteller: Amen!
.
Disclaimer This content was not created by any staff or admin of Pejoweb. This platform runs on user generated content. If this post is your copyrighted property, please send a message to the user to give credit or take down your article. If the user fails to adhere, please email us your request at [email protected] with proof of ownership to take the right action.