profile/8051FB_IMG_15966485174114647.jpg
Harmorke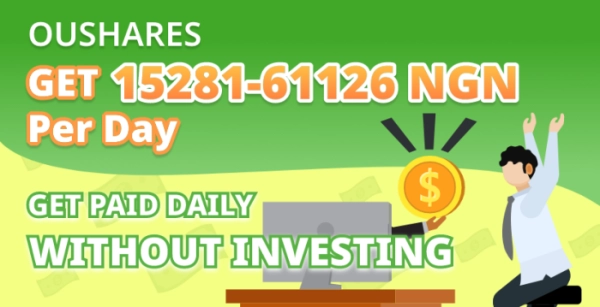 Earnings Platform
New platform, no need to deposit, you can make money by sharing every day. Withdrawal takes 1-5 minutes to arrive.
profile/7214IMG-20210130-WA0004_1.png
Pokovirtuousblog
More Nigerians Express Confidence In Tiemyz's Musical Prowess, Dubbed Him 'Superstar'
His fans seem to believe in him, Pokovirtuousblog has learnt.

Taking to his Instagram handle Monday, April 24, 2023, fast-rising Nigerian Music Act, Tiemyz, shared a number of stunning photos of himself, even as he added an hashtag, punctuation marks.
"❕❔
#tiemyz."
Checks by Pokovirtuousblog reveals that a handful of his followers took to the comments to drop nice words.
Ados_the_guitarist, 'Superstar.', among others.
Admin Sponsored
Make money from your blog
Easiest and fastest way to earn from your website and blogs. Join Ezoic today
profile/8302images3.jpeg.webp
Gistlegit
Mohbad Fans Express Appreciation As Billionaire Prophet Jeremiah Fufeyin Donates 10 Million Scholarships To Late Singer'
Mohbad fans express appreciation as Billionaire Prophet Jeremiah Fufeyin donates 10 million scholarships to late singer's son [Watch Video]
Prophet Fufeyin's Gives N10 million Scholarship to MohBad's son
In a heartwarming display of compassion and generosity, Prophet Jeremiah Fufeyin has captured the admiration and respect of countless individuals on social media after offering N10 million scholarship to late Nigerian musician, MohBad's son
The social media sphere was set abuzz when it was revealed that Prophet Jeremiah Fufeyin had donated a substantial sum of N10 million to Mohbad's family.
The death of the Nigerian singer has been in the spotlight weeks after passing away in a development havey has linked to some individuals.


Social media platforms erupted with praise and commendations for the revered spiritual leader, with numerous prominent figures and everyday citizens expressing their appreciation for his benevolent gesture.
YouTube Link
Twitter users, including prominent figures like Tunde Ednut, Omojuwa, and Davido, took to their accounts to laud Prophet Fufeyin's act of philanthropy. Many described it as a shining example of true leadership, empathy, and love for fellow citizens.
@nnekajim tweeted, "I'm beyond impressed with Prophet Jeremiah Fufeyin's donation to Mohbad's son. This is what true leadership and empathy look like."
@imolenizationtv, a mother herself, shared, "As a mother, I can only imagine how grateful Mohbad's family must be feeling right now. Prophet Jeremiah Fufeyin's contribution will go a long way towards securing the future of Mohbad's son. 10 million naira is no small money in Nigeria now oo."
Prophet Jeremiah Fufeyin's act of kindness not only highlights the power of compassion but also serves as a reminder of the positive impact individuals can have on society when they extend a helping hand.
@BullaNaijaTv aptly summarized the sentiments of many with their tweet: "The world needs more people like Prophet Jeremiah Fufeyin. His contribution to Mohbad's family will undoubtedly change their lives for the better."
In a world often filled with challenges and uncertainties, acts of kindness like this one continue to inspire hope and demonstrate the potential for positive change. Prophet Jeremiah Fufeyin's actions have not only touched the lives of the recipients but also ignited a collective appreciation for the power of compassion in making the world a better place.
profile/92FB_IMG_1634644836521.jpg.webp
A2d4cla
"Earning $100 Monthly: 3 Legit Ways To Make Money Writing Articles"
Are you passionate about writing and looking to turn your skills into a steady stream of income? You're in the right place. In this article, we'll explore three legitimate ways to make $100 or more every month by writing articles.
1. Freelance Writing for Online Platforms
Freelance writing is a versatile and accessible way to earn money by crafting articles. Several online platforms connect writers with clients in need of content. Here's how to get started:
Choose the Right Platform: Websites like Upwork, Freelancer, and Fiverr offer a multitude of writing opportunities. Sign up, create a compelling profile, and showcase your writing skills.
Find Your Niche: Specializing in a particular niche, whether it's travel, technology, health, or finance, can make you more attractive to clients looking for expertise.
Bid on Projects: Browse job listings, and bid on projects that align with your skills and interests. Tailor your proposals to demonstrate your suitability for the task.
Build a Portfolio: If you're just starting, consider creating a portfolio with a few well-crafted articles to showcase your writing style and capabilities.
Deliver Quality: Reputation matters in the freelance world. Consistently deliver high-quality work, meet deadlines, and communicate effectively with clients.
With persistence and dedication, you can easily secure enough writing gigs to earn $100 or more each month.
2. Content writing platforms:
There are a lot of platforms out there that are willing to you to produce valuable articles for them on a daily basis.
These sites do not need you to be that professional before you can start, as long as you can put words together to make grammatical sense you can start work.
Examples of those sites include medium.com, hubpages.com, pejoweb.com, baskadia, vocalmedia etc.
You can let me know in the comment section the site you want me to write a full tutorial on how you can make money writing on their platform.
3. Start Your Blog or Freelance Writing Website:
This is the best way you can make money online out if all the listed ways in this article.
My blog makes over hundreds of dollars monthly and guess what? In Nigeria where I come from $1=1000 Naira. Imagine earning 100k Naira monthly writing article?
If you're looking for more control over your writing career, consider starting your blog or freelance writing website. Here's how:
Select Your Niche:
Choose a niche you're passionate about and knowledgeable in. It could be anything from food and travel to personal finance or technology.
Create Quality Content:
Consistently publish high-quality articles that resonate with your target audience. Focus on solving their problems or providing valuable information.
Monetize Your Blog:
As your blog gains traffic, you can monetize it through various means, such as affiliate marketing, sponsored posts, or selling your digital products or services.
Offer Freelance Services:
In addition to your blog, offer freelance writing services on your website. Use your blog as a portfolio to showcase your skills.
Building a successful blog or freelance writing website may take time, but it can become a reliable source of income once it gains traction.
If starting a blog looks like something that is interesting to you, I can help you out for free and create a passive income blog that generates revenue monthly.
Conclusion
Earning $100 or more monthly by writing articles is attainable through freelance platforms, content writing platforms, or starting your blog or freelance writing website. The key is consistency, quality, and a passion for writing. With dedication and effort, you can turn your love for writing into a consistent income stream.
If you are beginner that have not made any money online before why not read these articles below now now now. Let's go
profile/8302images3.jpeg.webp
Gistlegit
"Apostle Johnson Suleman's Generosity Shines Through In Latest Video, Empowering A Widow With Business Capital"
A trending video of popular Nigerian Prophet, Apostle Johnson Suleman, has taken the internet by storm. The video captures the moment when the Prophet extended a helping hand to a struggling widow and mother of six by gifting her with one million naira as business capital empowerment.
According to reports, the widow, who has been finding it hard to make ends meet, was overwhelmed with joy and appreciation after receiving the generous gift from the Prophet. Many people have been amazed and touched by the kindness and compassion demonstrated by the Prophet towards the widow.
The video has gone viral on social media, with many Nigerians commending the Prophet for his act of kindness and generosity. As more people continue to share the video, it is hoped that it will inspire others to lend a helping hand to those in need, especially during these challenging times.
In a world where there is a lot of suffering and poverty, it is comforting to see acts of kindness and love like this. We hope that other influential people in the society will emulate the example set by the Prophet and use their platforms to help people in need.
Youtube Video
See what people are saying...?
1. @james_olu: "This video of Apostle Johnson Suleman gifting a widow with one million naira is everything. We need more people like him in the world #Humility #Generosity #Kindness"
2. @lindar_fashion: "Apostle Johnson Suleman never seizes to amaze me. This gesture of kindness will go a long way in empowering that widow and her children. God bless him
3. @johnson_diana10: "The world needs more of this kind of empathy and generosity from influential people. Kudos to Apostle Johnson Suleman for setting a good example, even though I don't attend his church but humanity to one is humanity to all, God Bless The Apostle.
4. @tolu_lagos: "I'm really impressed by the way Apostle Johnson Suleman demonstrated his love and care for his fellow human being. Let's all learn from him and spread the love. Gistlover and co will never see these, only bad news, God bless you sir
5. @hephzibah_joy: "Watching that video of Apostle Johnson Suleman gifting that widow one million naira gave me goosebumps. It's refreshing to see someone use their wealth to make a difference.
6. @D__JOKER: "This is why I love Apostle Johnson Suleman. I don't attend his ministry and He's not only a man of God, but he's also a man of the people. This gesture of kindness will go a long way in empowering that widow and her children.
7. @vanessamaya: "Apostle Johnson Suleman has always been known for his philanthropic works. This gesture of kindness towards that widow is not surprising. May God continue to bless him and use him as a vessel of hope and love.
8. @ebuka_ani: "The world needs more people like Apostle Johnson Suleman. People who are willing to go out of their way to make a difference in someone's life.
9. @kiokotalks: "I've been inspired by Apostle Johnson Suleman's act of kindness. It's amazing to see someone with so much wealth, such humility, humble himself to help the less privileged.
10. @Ayofestus: "Apostle Johnson Suleman has shown that with power and influence comes the responsibility to give back to society. We need more influential people like him to make a difference.
Admin Sponsored
Make money posting links on your social media
Generate passive income with your social media and whatsapp. Join Adsterra. Sign up is free
profile/2971kcpbi8.jpg.webp
Tarifree
"Age Is Just A Number" – Nigerian Lady Marries Her Oyinbo Lover, Flaunts Him(VIDEO)
A Nigerian woman named Nkeiruka proudly displayed her interracial marriage with her Caucasian husband on TikTok. She shared various aspects of her life, including traditional Nigerian wedding ceremonies with her husband, in heartwarming videos. However, some users on a popular social media platform noticed the significant age gap between Nkeiruka and her spouse.
Responding to these critics, Nkeiruka took to TikTok once again to address the issue directly. In her video response, she staunchly defended her choice of partner and advised those who opposed her to redirect their focus towards finding happiness within themselves. Nkeiruka emphasized that she had found happiness in her relationship and encouraged others to seek their own fulfillment.
In essence, Nkeiruka's TikTok journey showcased her interracial marriage and how she confidently defended it against critics who raised concerns about the age difference, ultimately promoting the importance of finding happiness in one's own life choices.
Click the link below to watch the video.
https://www.tiktok.com/@nkirukaofuma/video/7282777834496609541