profile/441287236253_927317764352578_2894299769576157440_n-640x800.jpg
Blessing222
Setting Your Goal Is A Good Way Of Achieving Your Carrier
what he /she intend to achieve, will set a goal for his/herself.
There is nobody who succeed in life without a goal. Your goal is your primary weapon in achieving your dream. If you want to see your dream come through in life, you must be willing to set a goal, set out a goal and work towards that goal.
A man without a goal is like a shoe maker without a thread and a needle. Imagine a shoe maker without a thread and a needle, what will he use to sew if customer want his service urgently? He ought to know that thread and needle are his tools in achieving his dream and must always have thread and needle with him anywhere he goes. That is how a man without a goal looks like, you say you are willing to learn and achieve your dream, but the question is, what are you studying about?, what is your goal?.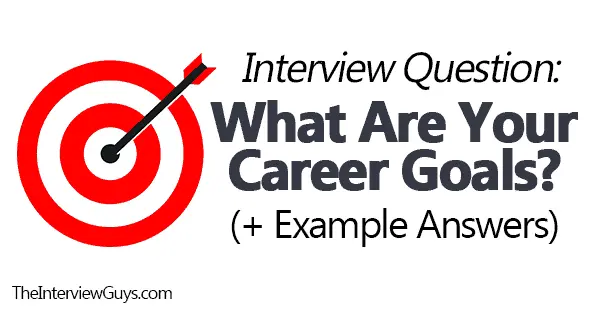 Photo credit : The interview Guys.
One thing is to set a goal and another thing is to work towards your goal. The question is how do you set your goal?.
Check out some steps in setting a good goal.
1.Write out your goal on a carbon paper, let your writing be bold.
2. Paste the carbon paper on the wall of your room.
3. Make sure, your goal is the first thing you will see in the morning when you wake up.
4.Your goal should be the first thing you will see when you step into your room in the afternoon.
5.Your goal should be the last thing you see before going to bed, if possible you should sleep thinking about your goal.
By doing that, you are developing the mindset of working towards your goal and achieving your goals, because it is now part of you, before you knew it, your goal has taken all over you, just like nobody reminds you to eat before you eat, because it is in your nature to eat and take your bath, or does anybody remind you to wash your mouth when you wake up from bed? No, because you are aware that, if you don't wash your mouth, your mouth will end up smelling. That is the same way your goals ought to be, your goals should be part of you. You are the only person that can remind yourself that you have goals to achieve.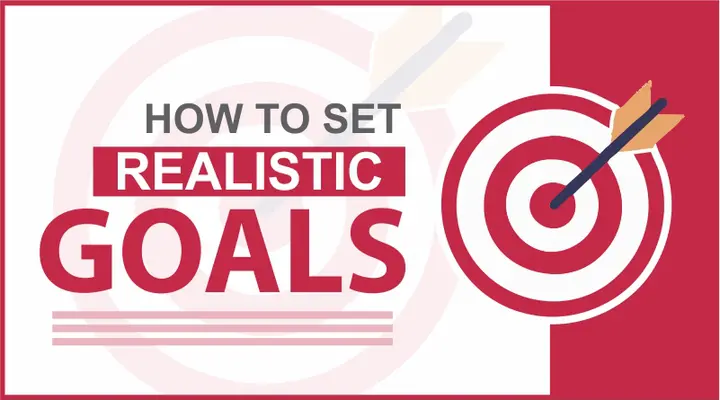 Photo credit : Made Easy.
It is very important to set out your goal, it is a good way in achieving your career. Setting your goals is more like a reminder, it reminds you of your goal.
Photo credit : Melissa Gratias.
What do you think about setting out your goal?
Please share your opinion with us in the comment section below.
profile/6781FB_IMG_1568668550374.jpg
Rhoddyken
Gifts Buhari Should Not Have Rejected, By Niyi Akinnaso
Niyi Akinnaso
ORDINARILY, the celebration of a nation's independence anniversary is an occasion for reckoning and self-assessment. The nation's gains and failures are evaluated by the government and the governed. In the process, gifts are exchanged between the government and the people. Such gifts are often symbolic, rather than material.
The government's symbolic gifts are often packaged in a speech by the nation's leader, as witnessed on the occasion of Nigeria's independence anniversary on October 1, 2020. Perhaps unkowingly, the President invited symbolic gifts of counsel from the citizens in Paragraph 9 of his speech: "Sixty years of nationhood provides an opportunity to ask ourselves questions on the extent to which we have sustained the aspirations of our founding fathers. Where did we do the right things? Are we on course? If not, where did we stray and how can we remedy and retrace our steps?" The gifts of counsel discussed below are various attempts to identify where things went wrong and how they could be remedied.
As usual, one-time military Head of State and two-term President, General Olusegun Obasanjo, initiated the series of citizens' symbolic gifts on September 11, 2020. The shattered debris of the World Trade Centre, plane-bombed by a terrorist attack on the United States on September 11, 2001, lurked in the background as a coincidental backdrop for Obasanjo's warning against the disintegration of Nigeria in the face of what he aptly described as "mismanagement of diversity and socio-economic development of our country".
The "mismanagement" has engendered various indices of possible failure-terrorism, banditry, sectarianism, nepotism, kidnapping, religious and ethnic bigotry, a depressed economy, rising inflation, separatist agitations, and so on. The thrust of Obasanjo's statement was a call to mend broken and breaking fences in order to avert state failure, realising that "… even if Nigeria is broken up, the separated parts will still be neighbors … they will have to find accommodation as neighbors or they will be ever at war."
Nobel Laureate, Professor Wole Soyinka, followed with an endorsement of Obasanjo's advice and chastised government functionaries for the insolent response in which Obasanjo was described, among other things, as "Divider-in-Chief".
A few days later, Lt. General Alani Akinrinade, former Chief of Army Staff and later Chief of Defence Staff, offered his own gift of counsel to Buhari through Lt General Tukur Yusuf Buratai, the present Chief of Army Staff, on the occasion of the latter's visit to commission projects in Osun, Akinrinade's home state.
After highlighting popular public perception of President Buhari in mainstream and social media as an ethnic bigot, a religious fundamentalist, a purveyor of lopsided appointments, and a failed fighter against terrorism, Akinrinade called on him to take charge: "He needs to stand on his table against the motley crowd of advisers and take a firm stand on their organisation of our country, physically, politically, economically and socially." The veiled reference to Buhari's aloofness, torpidity, and tardiness cannot be missed in Akinriande's speech. The key solution he suggested is the restructuring of the country, which he likened to "reorganisation" in the Army.
More recently, three respected clergymen came up independently with their own offerings, all reinforcing a similar message to President Buhari: Act quickly to avoid disaster in the face of various problems facing the country today.
Admitting that "Nigeria is sick unto death", Catholic Bishop Emeritus of Lagos, Cardinal-Priest, Anthony Olubunmi Okogie, highlighted four significant sources of downfall to avoid, namely, (1) selfishness; (2) falsehood; (3) the 1999 Constitution; and (4) "those who would manipulate our ethnic, religious and regional differences to attain and remain in power". Echoes of Obasanjo's and Akinrinade's gifts are unmistakable.
The Bishop of the Roman Catholic Diocese of Sokoto, Matthew Hassan Kukah, sees Nigeria literally as "a pool of blood", starting with the cold-blooded murder of our first Prime Minister, Abubakar Tafawa Balewa, in the name of a military coup in 1966. Today, "After 60 years of bloodletting, blood has become embedded in our culture of existence", Kukah added. He concluded that "our country now looks like a boiling pot in which everyone is trying to escape" owing to disrespect for the nation's Constitution, sectionalism, and failure to fulfill campaign promises.
The General Overseer of the Redeemed Christian Church of God, Pastor Enoch Adeboye, completes the trilogy of gifts by Men of God. Without mincing words, he advised the Federal Government to pay immediate attention to restructuring the country in order to provide a lasting solution to Nigeria's economic challenges and separatist agitations. Adeboye recommended adaptation of aspects of presidential and parliamentary systems as well as the inclusion of traditional rulers in governance, by constituting a House of Chiefs.
The language of the above presentations may appear strident, conveying a sense of urgency. Nevertheless, the call for restructuring the country is an old song. Two national conferences have even been held, each suggesting various forms of modification of the current structure.
Central to these suggestions is the need to restructure the country in order to make it more governable and more responsive to the people's yearnings and aspirations. This was also the key message of the Nigeria Governors Forum, as echoed by its Chairman, Dr. Kayode Fayemi, following the meeting of all 36 state governors last week. The Governors called for two types of restructuring. One, they want their present loans restructured. Two, they want the country restructured. Specifically, they called for the devolution of powers and fiscal federalism.
The average age of the six interventionists discussed earlier is 80! The Buhari administration may not always agree with their views. However, dismissing them with a wave of the hand and calling any of them names is the height of insolence, as acknowledged by Professor Soyinka: "In place of reasoned response and openness to some serious dialogue, what this nation has been obliged to endure has been insolent distractions from garrulous and coarsened functionaries, apologists and sectarian opportunists."
By rejecting the gifts of counsel and remaining impervious to the calls for restructuring, Buhari is perpetuating widespread public perception of a sectarian leader, who panders largely to a particular ethnic group. The persistent resistance of leaders of that ethnic group to restructuring is all too familiar.
Yet, restructuring would have been Buhari's major legacy had he listened. But whether he does or not, this country will be restructured sooner or later.
THE NATION
Admin Sponsored
Make money posting ads on your blog
Generate passive income with your blog, website or social media. Join Adsterra
profile/1476IMG_20201008_105333_573.jpg
Efewealth
11 Tips On How To Make Fried Rice
1) If you are using fresh vegetables, wash and dice them ready. If frozen, thaw the vegetables.
Note: Fresh vegetables are best for fried rice but frozen ones works fine.
2) Wash rice with warm water 3 times or till water runs clear. Drain and set aside.
3) Grease pot with a little vegetable oil and put on heat. Use just enough oil to grease the pot like you would grease a cake pan.
4) Pour rice into the greased pot and stir fry for 1-2 minutes.
5) Add stock cubes, thyme and half of chopped onions and stir for another minute.
6) Add Chicken broth and water then cover pot tightly and leave to cook on low heat.
Tip: Iour pot lid doesn't cover the pot tightly, cover with a foil before pu the pot lid. You want to lock iteam to cook the rice and not dilute the taste by cooking a lot of water

How to cook Nigerian fried rice
7) While the rice is cooking, put a frying pan or pot on a burner and add the remaining vegetable oil. When the vegetable oil is heated, add the mixed peppers, the remaining onions and mixed vegetables and leave to fry. Add stock cubes, salt and curry powder.
Add curry to the vegetables as by now you would have noted the shade of the rice and adjust curry accordingly.
I let the vegetables be a little bit wet when going in the oil so the onions cook and fry and not just outright crunchy which I don't personally like.
8) When the mixture is fried, add the fried liver, prawns, butter and mix. Adjust salt and seasoning.
9) By the time you're done frying the vegetable mixture, the rice will almost be cooked.
10) Add the vegetable mixture to the rice and mix evenly.
Tip: It's easier to mix when the pot is halfway or ¾ filled but if you have a full pot you can transfer to a bigger pot. If no bigger pot available, divide into two pots mix evenly and then transfer back into a pot.
11) Let the vegetables steam with the rice for about 5 minutes then take off heat.
profile/2422bbb.jpg
Emmie
Kidnapped Kaduna PFN Chairman, Wife Regain Freedom
Kidnapped Chairman of the Kaduna State chapter of the Pentecostal Fellowship of Nigeria , Apostle Emmanuel Bako, and his wife , Cindy , have regained freedom.
Gunmen , around 8 pm on Christmas day , had invaded the Albarka Prayer Camp at Fadan Kagoma in the Jema 'a Local Government Area of the state and snatched the cleric, his wife and one other person , identified as Douglas.
However, a statement on Sunday by the Commissioner for Internal Security and Home Affairs, Mr Samuel Aruwan , said Bako and his wife were freed on Sunday.
The commissioner said the PFN secretary in Kaduna State , Rev . Tony Inwulale , also confirmed the development to the government.
Aruwan said Governor Nasir El - Rufai expressed relief and happiness over the development and offered his best wishes to the cleric and his wife.
However, the commissioner was silent on Douglas.
" The Kaduna State Government has been informed by the security agencies of the release of Apostle Emmanuel Bako and his wife , Mrs Cindy Bako on Sunday afternoon by their abductors ," the statement reads partly.
profile/6206IMG_20200923_170234_491.jpg
Frankluiz
ASUU Strike: FG Agrees To Pay N30bn Earned Allowance To Varsities » Financial Watch
ASUU strike: FG agrees to pay N30bn earned allowance to varsities – The federal government on Thursday agreed to release the sum of N30 billion earned academic allowance to the university lecturers.
It was gathered that the money will be paid in tranches between May 2021 and January 2022.
The government in a resume dialogue with the ASUU also pledged to spend N20billion on the revitalisation of the education sector.
However there was an argument on the issue of IPPIS which the striking lecturers directed their members not to enroll on.
The arguments started when a top member of ASUU delegation accused the minister of Labour and Employment, Chris Ngige, of conspiring with other government officials instead of playing his role as chief reconciliator he claimed.
"You scheduled a meeting for 2pm, you came 2 hours after, you wasted our time, and you're still here telling us to take offer we had rejected. What kind of mess is that?
"See, you are talking to intellectuals, we will respect the constituted authorities as possible as we can because that is what we teach also in our various institutions but you must stop taking us for granted and stop treating us like kids," the source quoted the ASUU official to have said.
It was gathered that the Accountant General of the Federation, Ahmed Idris, had appealed to ASUU to receive their salaries through IPPIS platform pending when UTAS will be ready after integrity but members of the union rejected the plea.
They argued that IPPIS was not demonstrated to them before government started using it for workers, wondering why demonstration of UTAS should be a requisite for stoppage their salaries.
The academics, however, insisted that payment of their outstanding salaries could be made through GIFMIS before full implementation of UTAS but FG maintained that it must be on IPPIS.
Speaking earlier, Minister of Labour and Employment, Dr Chris Ngige said the prolong industrial action by the Academic Staff Union of Universities (ASUU) has encourage the ongoing #endSARS protest and other civil unrest in the country.
The minister further said government is working tirelessly to ensure the matter is resolve for students to return to school.
According to the minister, government has done the first text out of the three to be done on the University Transparency and Accountability System(UTAS) platform presented by the union against the Integrated Personal and Payroll System(IPPIS) which has being the caused of the industrial action.
Ngige said, "For the past one week, we have all been on our toes, we have been meeting and we pray that this meeting will yield some good fruits. We don't take very great pleasure, to the fact that the children who are supposed to be in school are being recruited into the #EndSARS, #EndStrike, #EndSWAT and all the kind of situations.
"As much as possible, we will try to see how we can meet ourselves halfway, so that we can resolve this crisis to the benefits of all and the country at large."
He disclosed that government has commenced the process of testing UTAS which ASUU members claimed it accommodates the peculiarities of university systems, adding that all the three stages of test will be concluded within the time frame the union gave government.According to him, "We have had the preliminary report and textrun on the UTAS, which is the University Transparency Accountability Solution. We believe that with that, we will be able to get it right.
"Let me make it clear to members of the press, we never said UTAS will replace IPPIS as some of you are reporting, No! The UTAS developed by them is for the University systems and they feel that it captures the peculiarities that are configured to accommodate all the peculiarities of the University systems especially as it affects the Professors and other teaching staff, and even the Non-Academic Staff. That is the situation.
"We, as government feel we are going to put it up for tests – three stages of test. We have done the first stage of test which is within the timeline of six months that ASUU promised. We are going to do other integrity test, Alpha test, Beta test and the one they call roll-over and other whatever test. It is the technologists that know all those tests. But this is the round we are going on now."
Meanwhile, the union directed all his members to reject IPPIS officials reportedly coming to various campuses on Monday for biometric data capturing of its members.
An official letter, signed by ASUU President, Biodun Ogunyemi, sent to all zonal coordinators and all its members, which was made available to newsmen yesterday's evening, reiterated that the union will not jeopardize the ongoing critical engagement with federal government.
The letter partly read, "We have received information that IPPIS officials from the Office of the Accountant-General of the Federation will be visiting campuses as from Monday 19th October, 2020, for biometric data capture of academics.
"All ASUU members should have nothing to do with them. Fact-Check by ASUU with the figures from the OAGF has proven the claim that our members are trooping to enroll in the IPPIS in Abuja as false. The enrolled number is inconsequential.
"The leadership of our great Union is fully aware of the hardship the non-payment of salaries by the Accountant-General and other forms of intimidation by over-zealous Vice-Chancellors have unleashed on our membership and we are leaving no stone unturned to redress the situation.
"Therefore, all members of ASUU should stay away from anything related to IPPIS; so as not to jeopardize the ongoing critical engagement with the Federal Government."
Do you need high paying jobs in Nigeria? If yes Submit your CV here and stand a chance of landing your dream job
profile/6781FB_IMG_1568668550374.jpg
Rhoddyken
EndSARS: "Secret Meeting" With Emefiele, Dangote Amplifies Confusion In Protests
Confusion hits the camp of End SARS protesters over a "secret meeting" few individuals held with Dangote and Emefiele.
Last night, Tuesday, October 13, some EndSARS protesters including Pamilerin, Phyno, Aisha Yesufu, Mo Abudu, Wizkid, Ogbeni Dipo, Falz, met with Emefiele, Dangote, Sanwo Olu, Ifeanyi Okowa, Abdulrahman Abdulrazaq and Dapo Abiodun.
According to the report, Adebola Williams acquiesced that EndSARS protests should end.
But Aisha Yesufu & Mo Abudu insisted Nigerians will not back down until all outstanding issues around police brutality are resolved.
How trouble and confusion started
Ogbeni Dipo, took to Twitter to announced on Tuesday that he and others were in a meeting.
"They pleaded with us to either stop the protest or protest peacefully. They promised to 'move mountains' and ACT today.
"I currently don't have the permission of the 7 people that attended to disclose their identity but I can assure you they are the same people who have been at the forefront in Lagos, Abuja and London."
"Davido and Wizkid have really really tried. But I deliberately left out their names. Those 4 people for starters. We can add: Mo, Rinu, Bulawayo Bukarti and Debo Macaroni.
"These 8 people should be speaking to the government. #EndSWAT #EndSARS…No political jobbers. No career activists. And I don't want to have anything to do with it", he said.
However, reacting to the zoom meeting, the convener of #EndSARS #ReformPoliceNG Movement Segun Awosanya in a post via his Twitter account, insisted that the #EndSARS protest has been hijacked by some group of individuals.
"Special thanks to @SavvyRinu et all who started the organic protest before the hijackers took it over. We shall overcome. #EndSARS #ReformPoliceNG"
"The attempt to hijack the #EndSARS #ReformPoliceNG Movement by known elements who were against it from day one and had to be a part now for fame & earnings is not surprising. They felt they can demonize me & take ownership by force. But they'll fail again as always."
"The #EndSARS #ReformPoliceNG movement is not a cult group. We don't guilt-trip people for control. We have a Convener and we are NOT a Protest group neither are we easing funds for such purpose. This is yet another onslaught in the same pattern on the cause. Be careful out there."
"Certain elements are mobilizing to politicize the movement but they know they can't succeed with me. So they created a monster using the same hashtag as to confuse the unsuspecting public. Please note the difference. People who are for the Cause won't attack my person."
"I worked hard on #EndSARS #ReformPoliceNG there is a difference. It is a completely different thing when the objective and end goal are separated especially when associated with a protest that seeks to denigrate the tenets of the Movement at the expense of the cause."
"The Movement never separate its Objective #EndSARS from the End Goal/Vision #ReformPoliceNG since inception in 2017. Please note the difference & identify those exploiting your attention. Don't be a tool in the hands of anyone. @segalink will never expose the vulnerable to harm."
According to reports by Peoples Gazette, "Payment solutions Flutterwave blocked a bank account being used to raise funds for #EndSARS, amidst claims of CBN pressure. The account has been receiving donations to treat victims of gunshot wounds and give legal aid to arrested protesters."
Reacting to Peoples Gazette report Segalink said; "The public should be advised that @SIAF_NG's #EndSARS #ReformPoliceNG Movement dissociates itself from the #EndSARS Protest and its funding initiative. We are an ADVOCACY & NOT a PROTEST Organization. We are NOT raising FUNDS. I guess this is why they've been attacking @segalink"
The co-convener of Bring Back Our Girls Aisha Yesufu who has also been at the forefront of the End SARS movement, told Nigerians youths to stay focus.
https://www.youtube.com/watch?v=5VRfvUNeCHo&feature=youtu.be
Protesters have criticized the meetings being held without public knowledge.
"Some people are already using us to catch cruise over this #endsars protest, because at what stage did we agree to people representing us in a meeting?
"Also, those accusing others of "cult" group have also been in a purported meeting with the IGP. What's going on?", Tope Akinyode said.
Aproko Doctor warned protesters; "Government is succeeding in dividing us, using fault lines where it will be easy to crack us from. This is not the time to allow personal bias, resentment or the need for glory to influence our actions. If we all want the same thing, we should all be speaking with one voice,"
Susinya Bulus, a lawyer, it's time to declare victory and call off the protests
"It's time to declare victory and call off the protests, otherwise the bickering amongst the so-called protest "leaders" will soon have us negotiating from a disadvantaged position. #EndPoliceBrutalityinNigeria"
"I have deleted the thread. It is not worth it. Let posterity judge us all. We will not be distracted. Let's keep the focus. Be safe out there. #EndImpunity #ReformPoliceNG," Segalink said.
At the time of this report, the argument over "secret meeting" is flooding Twitter Timelines.
https://mandynews.com/secret-meeting-with-emefiele-dangote-amplifies-confusion-in-endsars-protests/