profile/9621Screenshot_20201112-115441.png
Chukwu77
3 Things You Should Do For Your Wife On Your Wedding Night.
Wedding nights are usually the happiest moments in a woman's life and as her husband, you owe it to your wife to make that night a perfect one for her.
Often, some men leave their newly wedded wife alone; with the notion that they now have eternity with one another without realizing that tomorrow is not promised.
First impression they say matters a lot and the way you treat her on that wedding night will make her have the strength to say goodbye to her family and sail off with you.
You might be tired after the day's event but she's now your responsibility and her wellbeing alongside her happiness and satisfaction should be your number one priority; after all, she left her family for you.
So, below are the things you should do for your newly wedded wife on your wedding night.
1. Prayer.
This is the most important thing you need to do for your wife on your wedding night. You need to cultivate the act of prayers into her; hand over the marriage into God's hands, invite God into your marriage and make your wife know that the marriage will never prosper without God.
Pray like you have never prayed before; thank God for a successful wedding ceremony and ask him to bless your union beyond imagining.
2. Attention.
After the ceremony, some of your male friends might try to persuade you into hanging out with them. Don't oblige; tell them that your newly wedded wife needs your attention and that you need to be by her side.
profile/8094download.jpg
Zhinomikky
Did The Dahomey Empire Sell Slaves In The 18th Century
Dahomey Empire was set up for war not just to extend its territory, but also to capture prisoners and sell them as slaves. Initially, these were confined in the sparsely inhabited country to labor the royal crops. They were later sold to Europeans in return for firearms. The army was mostly made up of regulars who were known for their marksmanship.
It contained the legendary Amazon corps, which was most likely initially a royal guard. While Dahomey prospered, the coastal kingdoms of Allada and Ouidah were upset by competition between European traders who pitted one chief against another, and vulnerable to Dahomey's goal to push along the coast to take its portion of the slave trade. When Soso, King of Allada, died in 1724, two brothers vied for his throne.
Admin Sponsored
Make money posting ads on your blog
Generate passive income with your blog, website or social media. Join Adsterra
profile/8094download.jpg
Zhinomikky
Did You Know?
Decades of years ago, some of our ancestors (Igbos) willingly drowned themselves in the historic "Igbo Landing." This act by our ancestors is seen by many as an act of bravery and mass resistance against slavery.
The group of Igbos who were taken as slaves by the European slave traders revolted against the Europeans in the slave ship, and took control of their ship, rather than submitted to slavery, they drowned themselves and the rest is history.
According to history, as they were drowning, they were singing in Igbo (Mmụọ mmiri du anyị bia, mmụọ mmiri ga-edu anyi laa), a song that translates to: "The water spirit brought us. The water spirit will take us home.
profile/8257FB_IMG_16351408643359808.jpg
Kutanews24
2 Reasons Why Arsenal Might Win The Premier League Title This Season
The English Premier League resumed 2 weeks ago. Many clubs are already plotting their strategies for the season in the hopes of claiming the league's top prize. The big clubs in the League like Manchester City, Chelsea, Arsenal, and Tottenham started with a win. Some clubs have played 3 games while others are yet to play their third match. Arsenal makes it 3 matches and 9 points yesterday when they defeated Bournemouth by 3 goals to nil. On this note, we highlight two reasons why Arsenal might win the Premier League title this season
1. Strong finish last season
Arsenal's strong finish last season ensures that they will be among the league's top contenders for the title in the upcoming season. They pushed hard to make the top four last season but unfortunately, they couldn't. Star players' injuries in the middle of the season prevented Arsenal from making the Champions League spot. There is no doubt that the team made significant strides forward last season, and all signs point to their return as even more formidable than before.
2. Arrival of new players
The addition of new players is only one reason Arsenal will challenge for the Premier League title this season. The Gunners are actively signed high-caliber new players to aid in the club's pursuit of future championships. They made quality signings and some of them are Fabio Vieira, Gabriel Jesus, Zinchenko, and marquinhos. Gabriel Jesus and Zinchenko are players that have won the League with Manchester City and he could bring the same success to The Emirate stadium.
Tell me what you think about this. Can you see Arsenal winning the Premier League this season? Please don't hesitate to chip in your thoughts and opinions.
profile/2432FB_IMG_15987307273186901.jpg
Sammyesx
Innoson Vehicles Will Take Over Africa – IVM Chairman, Chukwuma
Chairman of the Innoson Vehicle Manufacturing Limited, (IVM), Mr. Innocent Chukwuma has expressed optimism that the company would take over the Africa market in the nearest future
He made the declaration during a parley with journalists in Nnewi, Anambra State.
Chukwuma said the company was looking ahead to being a producer of vehicles for use in the African continent as a whole, a development he said would reduce pressure on the country's foreign exchange (forex) demand.
He said he had expanded his scope of production to a wide range of vehicles which include SUVs, wagons, commuter buses, among others.
"I need to correct one impression. While a lot of automobile companies in the country are assembly plants, ours is a manufacturing plant. We source most of our components locally. And that is the edge we have over others. If I see a local company that will add value to what we are doing through production of components, I will patronize them.
"My plans for the next five years is to see IVM everywhere in Africa."
He further stated that, "Challenges can never stop; people will always have challenges day by day, but the most important thing is that each time it comes up, we put heads together and surmount it. I don't think there is a challenge we will see and not surmount.
"Our driving force is ideas; it is not about volume of investments, if ideas are there, you can use small money to do big things."
He added that the staff strength of the Innoson Group was now well over 7200, with the IVM accounting for 1700 staff members.
Chukwuma hailed former Anambra State Governor, Mr. Peter Obi for supporting the growth of local businesses, adding that Gov. Obiano had also been supportive.
He disclosed that as Governor, "Mr. Peter Obi placed orders for 500 SUVs, 700 buses and 500 pick-up vans and that helped us a lot because he does not owe, he paid in advance."
He observed that the emphasis on industrial clusters by the Gov. Obiano administration had also helped in the area of power sector, adding that "it is also an opportunity for people to produce more components for me; that will help."
"However, it should be noted that this industry is not only for governors but everybody. Everybody should know that Innoson Vehicles are manufactured in Nigeria; let everybody see it as our own thing," said.
The Innoson Chairman also expressed happiness over the victory of Prof. Chukwuma Soludo in the recently conducted Anambra State Governorship election, describing it as "a huge blessing and gift to Anambra people."
profile/9782Snapchat-809832875.jpg
Manizz
Rema New Hairstyle
Guys like to keep a particular hairstyle as long as they feel that it makes them look good. However, it gets to a point where the person will get tired of the hairstyle and wish to try out another look.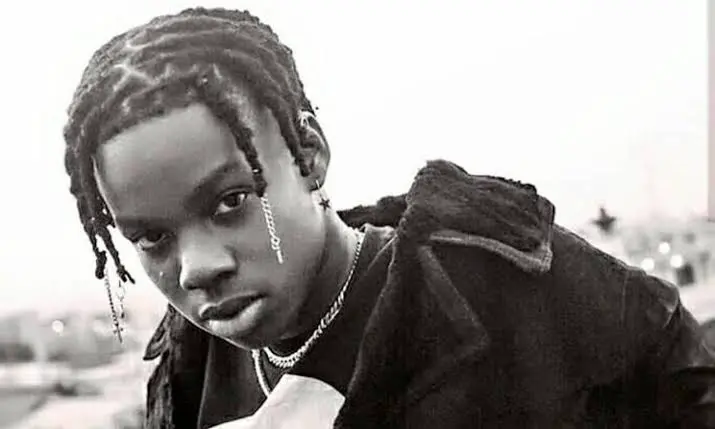 Divine Ikubor who is popularly known known as Rema is a Nigerian musician. He was born on May 1, 2000 and he is currently 20 years old. Asides from Rema's unique style of music, his attractive looks and his hairstyle were things that always drew attention to him.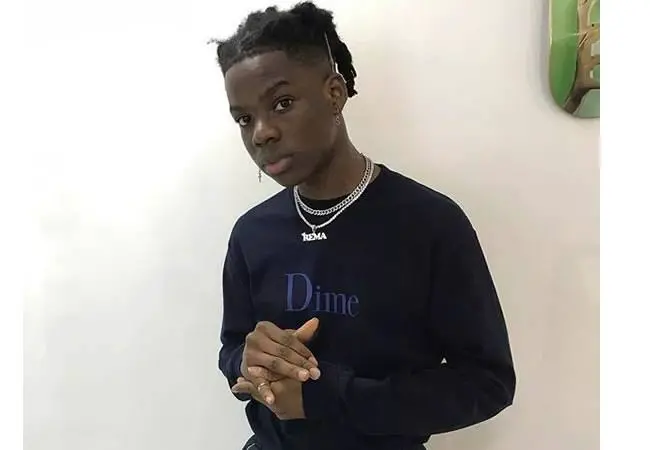 Surprisingly, Rema posted two photos on his official Twitter page earlier. Fans were surprised to see the photos because the photos were to show that he had cut his dreads in a show of solidarity to the 'EndSARS' protest.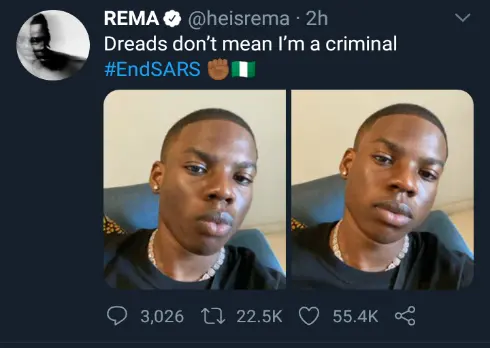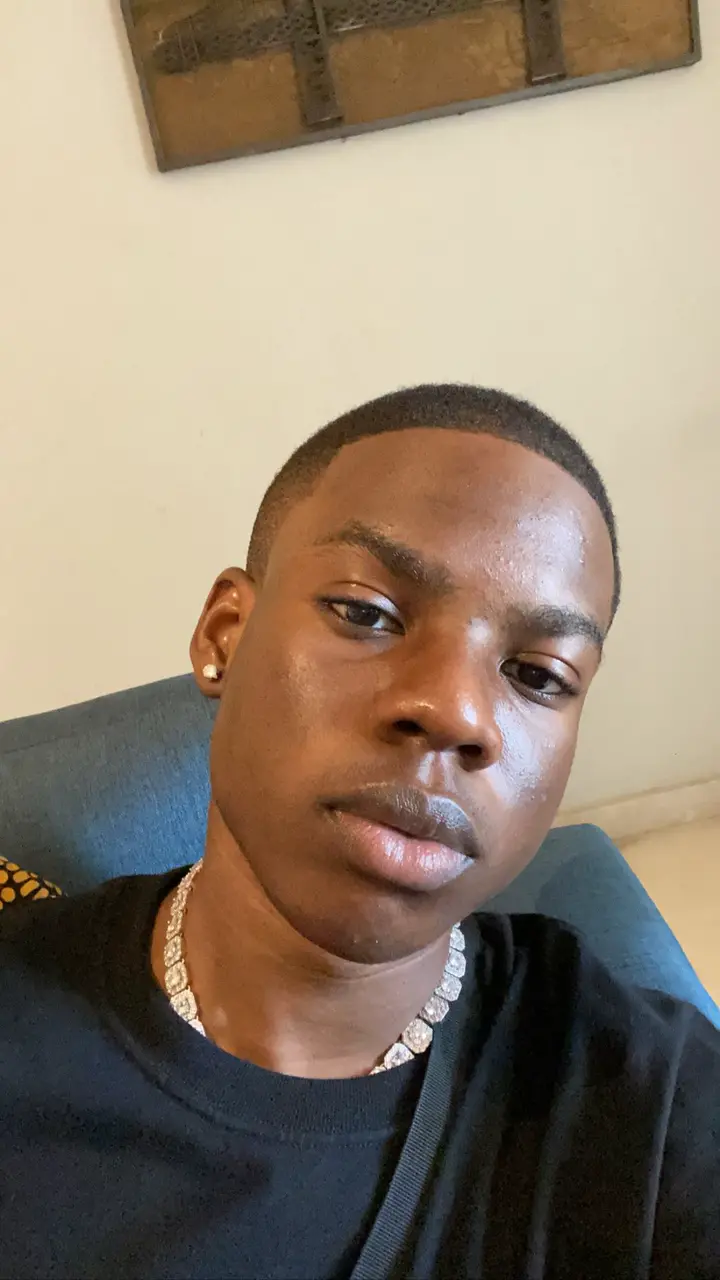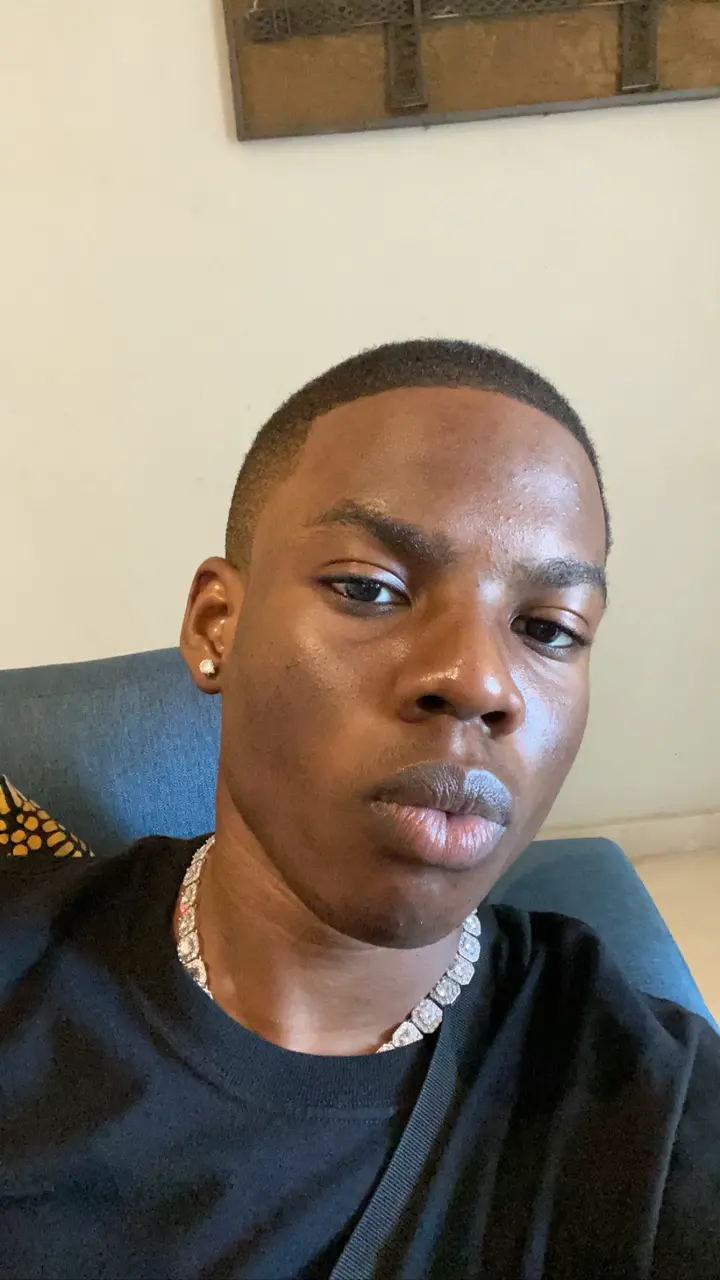 The act drew mixed reactions from his fans. While some complimented his new look, others blasted him for cutting his hair. One Twitter user even went as far as saying that Rema looks ugly without his hair.
See some reactions: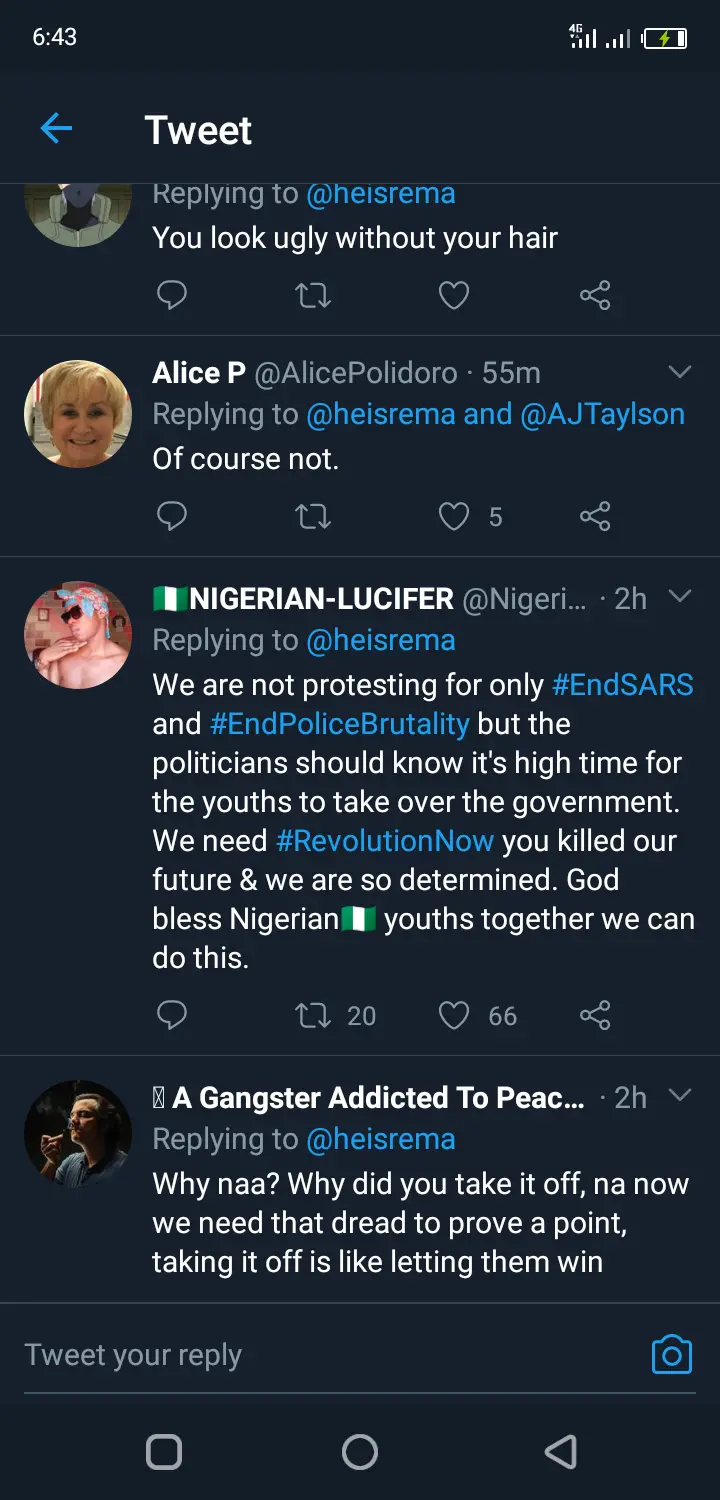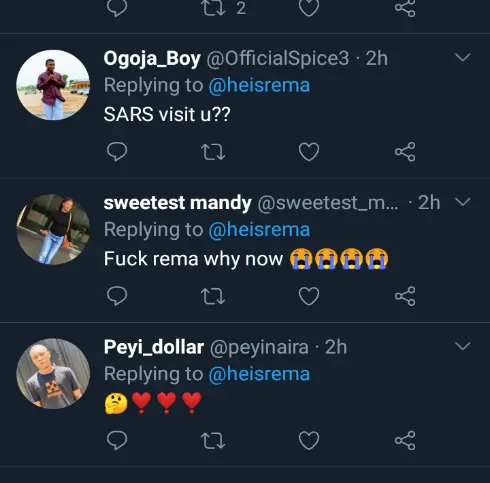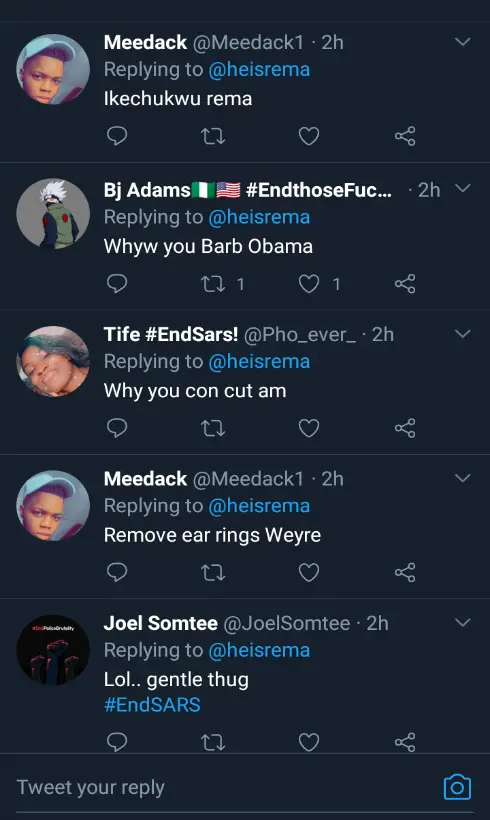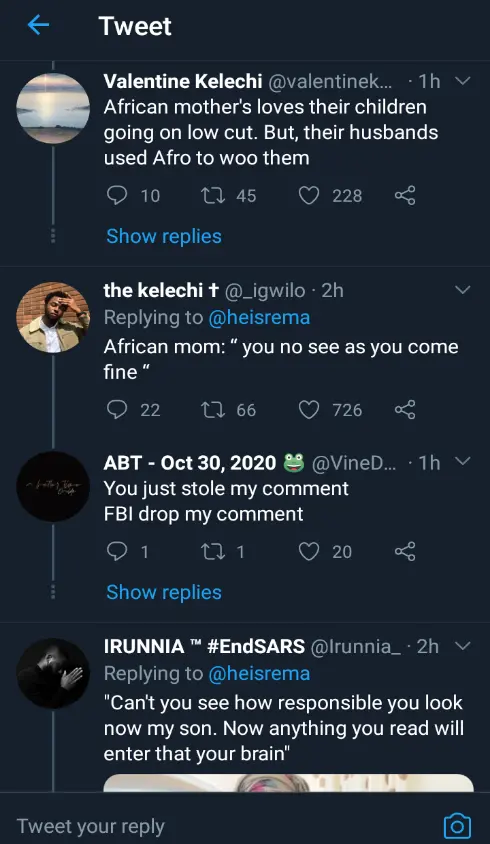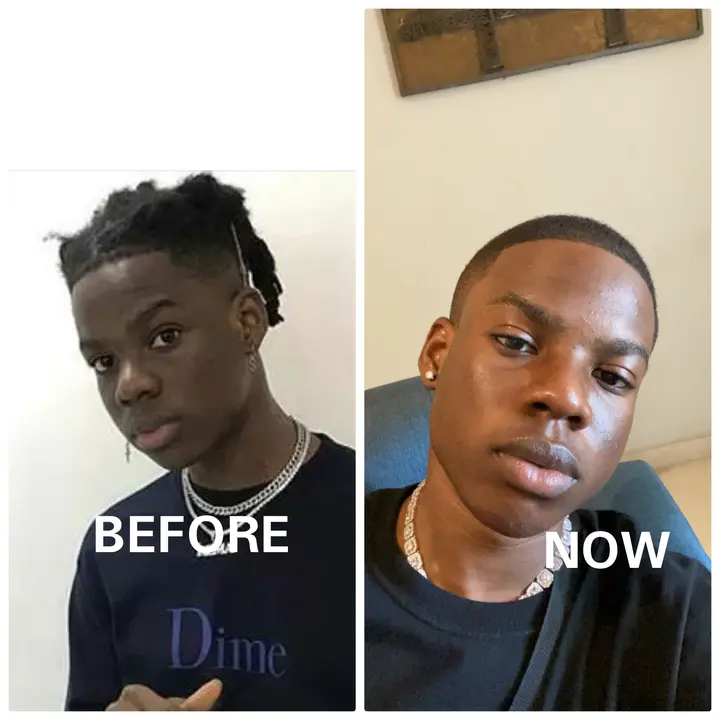 What do you think about Rema's new hairstyle? Was it necessary for him to cut his dreads to show his support for the 'EndSARS' protest or do you feel he did it just to get attention?
Do think Rema's haircut is a Hit or a Miss?
Please comment and share this article