Victims, Families Of SARS Brutality,extrajudicial Killings Battle Lifelong Trauma
---
Fidelity
571 &nbsp
---
2 years ago
The Special Anti-Robbery Squad of the Nigeria Police Force was in the news for the wrong reasons lately before its disbandment by the government for going beyond its brief of tackling armed robbery and sundry crimes. OLUWATOSIN OMOJUYIGBE writes on the scars of the victims and their families of the rogue police unit

The disappearance of 28-year-old Chijioke Iloanya from the custody of the Anambra State Police Command's Special Anti-Robbery Squad will live in the memory of his family for a long time, if not forever. Chijioke, who was seeking admission at the time, had gone for one of his friends' child dedication on November 29, 2012, in the Ajali area of the state.
He had just settled in when some SARS personnel raided the venue of the party and abducted him and others, and took them to the SARS headquarters in the state. Chijioke's family would soon realise that they were in for a nightmarish experience when they visited the SARS headquarters and the Officer-in-Charge of the unit then, James Nwafor, claimed that he had been shot dead by the police.
Obianuju, who is Chijioke's sister, narrated the events to our correspondent thus, "As my parents stepped out of the officer's office, they saw the police bringing in some suspects and my mum saw my brother and told the SARS commander that she had found her son, but the commander ordered my parents out of the compound and instructed his men to ensure that they did not stay on the premises.
"My parents went back the following day and the commander told them point-blank that he had killed my brother and there was nothing they could do about it. My mum fainted upon hearing this and the commander ordered that my parents should be thrown out. My dad had to take my mum to hospital for treatment."
Obianuju said her father had to put up his land for sale to raise N3m and took it to the O/C when he was advised by some people, who had encounters with the SARS before, to give money to the O/C, who might be bluffing that he had killed Chijioke.

The O/C was alleged to have declined to collect the money, saying it was paltry.
She stated, "My parents decided to approach the then state Commissioner of Police, Bala Nasarawa, and when they explained things to him, he called Nwafor to make an enquiry, but the officer told him that his men had a shootout with some armed robbers, who were killed. The commissioner told my parents that he could not do anything since the officer said he did not arrest my brother alive.
"Mr James (Nwafor) made my dad swim in a river, where some corpses were dumped, to look for my brother if he was among them. My dad had to turn the corpses over to check if my brother was among them. I don't know what my brother did that made them take him away for eight years. We don't even know if to believe Nwafor that my brother is dead or the other officers, who said the O/C was lying.

We don't know anymore. We want to know so that we can have some form of closure.
"They destroyed our lives; we feel devastated and broken; there's no word to describe how we feel because up till now, the government has not done anything despite the evidence staring at them. The Anambra State governor just sacked him (Nwafor) and didn't order his prosecution, and if Mr James (Nwafor) leaves the country, then there's nothing to hope for; we will never know what truly happened to Chijioke and there's no way we can get justice.
"Since how many years now and we are still on this, literally begging for justice to be done and answers to be provided. I'm in a lot of pain because the right people are not talking about it or doing something about it, which means my brother's life was not of value.
"Up until last year, my mum did not celebrate her birthday, because this incident happened a week after her birthday; it was last year that she decided she was done hoping that Chijioke could come back. We had to give out his clothes and other belongings. It was a taboo in our house mentioning Chijioke's name because it brings back memories for our mum; so, we try to avoid the topic."
On June 3, 2019, the Chairman, Presidential Panel on the Reform of the Special Anti-Robbery Squad, Tony Ojukwu, submitted a bulky report on the unlawful operations of SARS operatives that had attracted public outcry. That effort rekindled hope in the minds of millions of Nigerians that years of flagrant abuse of human rights by the operatives would soon reach an end.
The panel reportedly received 113 petitions and 22 memoranda from members of the public and recommended the dismissal of 37 SARS operatives and the prosecution of 24 others.
The President, Major General Muhammadu Buhari's statement that day was also assuring. He directed the Inspector-General of Police and the Solicitor-General of the Federation/Permanent Secretary, Ministry of Justice to meet with the National Human Rights Commission "to work out the modalities for the implementation of the report within three months from the day the report was submitted."
That timeline elapsed on September 3 without any evidence of the implementation of the report. Rather, the conduct of the SARS operatives became more daring as more innocent Nigerians fell victims to their extortion and harassment.
Just like Chijioke, an undergraduate of the Federal University of Agriculture, Abeokuta, Seyi Akinade, swallowed a sour pill of SARS' high-handedness. Akinade, in a lengthy post on his Twitter page, @Akinadeoluwa17, before his death said he could no longer live with the continuous harassment by SARS personnel, which he claimed led to his decision to kill himself.
The 23-year-old, who was also a forex trader, said he plunged into $20,000 debt after he was arrested by the SARS personnel, who allegedly extorted money from him.

Admin Sponsored
Generate revenue on your social medias and website
Was your site rejected by google adsense? No problem. Do you need to start making money as a new content creator? Adsterra solves all your advertisement problems.
His encounter with the SARS personnel gave him constant nightmares, which made him to commit suicide.
He had tweeted, "It happened again tonight, I had the same nightmare that's been reoccurring for months now since the incident happened, same faces. SARS officials in their black uniform carrying us away in the dead of the night and I wake up with serious chest pain from fear of what I was about to experience.
"It happened on the 2nd of February 2020 I was in my hostel working on my post data slides because I had to present the next day when all of a sudden these SARS officials entered my room. It was around 10pm and I still had my generator on maybe that was why they came to my room first, they just collected my laptop and phones, my friends were also in my room, we were all told to dress up and come outside, one of my friends was given a dirty slap for practically not dressing up fast enough 'what did we do?' I kept asking.
"They didn't say anything and they threatened to waste me if I didn't stop asking silly questions. We were handcuffed like armed robbers, all 17 of us, we were squeezed into small cars like goats to the slaughter, and from camp Abeokuta, we were taken down to Ibara Police Station. Immediately we got there I decided to plead with who was in charge that I had a presentation in school the next day, that they should please let me go early because at that time it was 12 in the midnight already, he said I will pay 200k! Ha! For what?
"I told him to go through my phone that I am not a fraudster, that I am a forex trader and he went through my phone and my friends' phone nothing was implicating there, except for the bank alerts and that money were not even mine, I told him they were investors money. I forgot to mention I opened a trade on my trading platform before they came to arrest us, I also pleaded with them to give me access to my phone so I can close the trade or something they thought I wanted to call someone and they slapped me for requesting for my phone, the trade kept running till the next day
"I slept in a cell that night for doing nothing, police will slap you and beat you, and prisoners will beat you when you enter the cell too! I cried till the next morning not because I was sleeping in a cell for doing nothing, but because I was on a losing trade with thousands of $ on the line and also because I was going to miss my project presentation which cannot be repeated. I was paraded like a thief in the morning and they were asking us what we did, with tears in my eyes I said 'nothing' they still slapped me and told me to admit I'm a fraudster without having anything incriminating on my phone!
"That day I lost almost 20k$ trading and I missed my presentation in school. They still wanted to collect bail after beating and harassing us for nothing. Since then I've been in massive debt, I couldn't complete my education and my life has been in shambles and suicide has been the only thought on my mind every day.

So in case I hurt myself and anyone is curious as to why I did it. This is my story."
The list of abuse meted out to members of the public almost on a daily basis across the country by SARS was endless. For SARS officers, it was a crime for youths to carry smartphones, laptops, tech devices or ride cars, and for these, they were subjected to gross human rights violation if they were unable to meet the monetary demands of the operatives, which most times were in hundreds of thousands.
Akinade's stepbrother, Toye Salawudeen, told our correspondent that the family did not know about his ordeal until after his demise and that he died before he got to hospital.
He said, "Seyi was the quiet type and based on the kind of relationship we had, we were not very close. On the day of the incident, my mum called me that Seyi was dead and when I asked her what happened, she said he was vomiting and crying of stomach pain and asking for palm oil.
"He was rushed to three hospitals before he was accepted, but he died in the morning; we didn't know what happened until I went to his Twitter page to check his last post and I saw his tweet and what he tweeted five days before about the cause of his nightmares. His death has brought so much pain to the family, especially my father, and the sad thing is that the officers involved have not been apprehended till this day."
A Lagos-based human resources manager, Kamil Mahmud, was torn between fear and bewilderment on June 15, 2018, when some SARS operatives threatened to drink his blood for allegedly disrespecting them.
Mahmud was driving behind his brother's car when they were accosted at the Agidingbi area of Ikeja. He was about parking by the roadside when the operatives cocked their guns and threatened to shoot.
He narrated, "I waved my hand to tell them that I was not running away and I just wanted to find somewhere to park. I was thinking it was going to be a normal civilian-police conversation. But I realised the situation was getting more aggressive even before I got down from the car.
"One of the policemen asked me to come down from the car and told my friends and my brothers, who were driving behind me, to stay back. I came down and he said he wanted to search the car. I told him to go ahead.

Peter Sponsored
Earn cash easily with your smart phone
I use OPay for free transfers & earn high interests on my savings. Join me on OPay and get ₦8,250 bonus!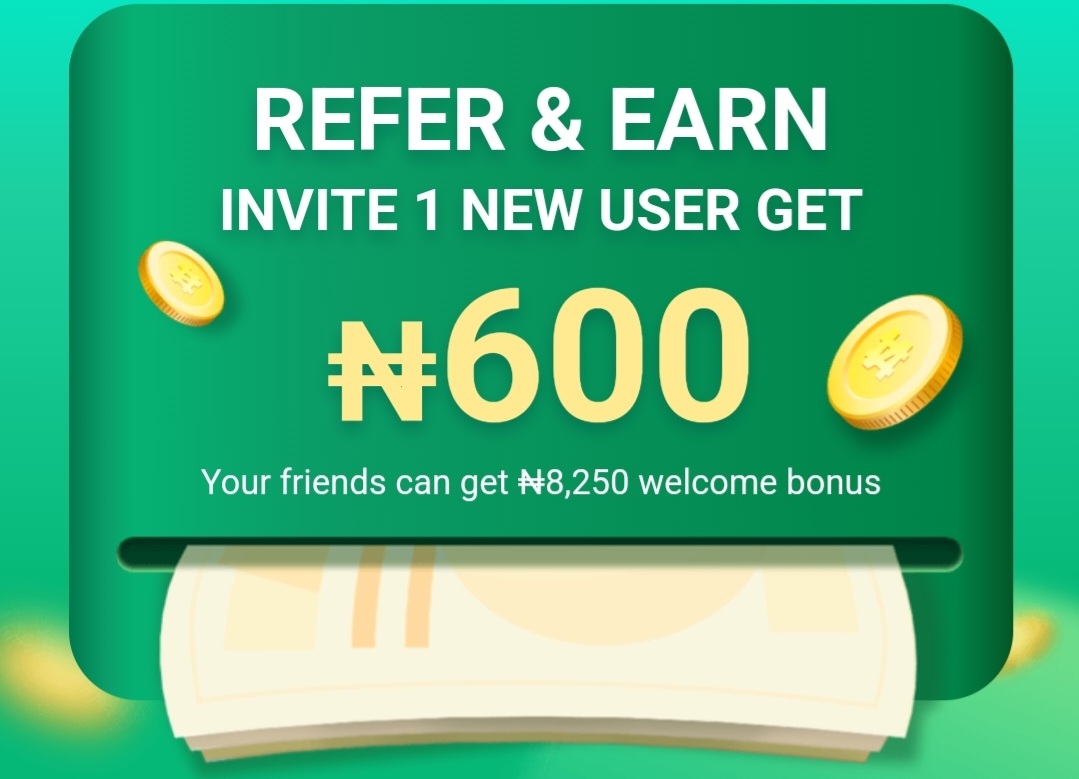 But before he even tried to search, he had started manhandling me and I told him that he had not even asked for my name or who owned the car I was driving and what I was doing for a living. He, however, searched me and the car without finding anything incriminating.
"I don't drive with my shoes on; so, when I got down, I was barefooted. I told the three officers more than five times that I wanted to get my shoes, but they looked at me with no response but the moment I tried to get my shoes, the policemen went berserk and started slapping and hitting me. One of them was shouting that he used to drink blood and he was ready to drink my blood. He pulled my shirt and trousers and threw me into their Sienna vehicle without a number plate."
Upon pushing Mahmud into the vehicle, the officers handcuffed him and started beating him with cutlass.

Mahmud said they demanded N15,000 from his brothers.
He added, "As I sat on the back seat of their vehicle, one of them put handcuffs on my hands. They never told me what I did wrong. The one, who assaulted me with cutlass, started the car and drove to Ikeja GRA. On getting to the Area 'F' Police Command, the officers refused to enter the premises and I told them that they should take me inside the station and file a report, because I really wanted to know what my offence was. They shouted at me that I still had the mouth to talk.
"The officer driving had a bottle of gin in front of the car; he was drinking and driving. They later negotiated with my brothers and demanded N15,000. My brothers went to use the ATM at Conoil filling station, but the machine did not dispense cash. Then, one of the policemen got angry and started driving towards Oba Akran Road. When we got there, he parked and waited for my brothers.
"My brothers came and told them that they were able to get N8,000. They collected it, removed the handcuffs from my hand and told me to get out of their car.

The experience of that day put fear in my heart that whenever I see policemen with guns, I'm not always my normal self."
A software developer, Tony Astro, cannot forget September 20, 2019, when two policemen flagged down the motorcycle he was riding on from the Abiola Gardens, Ojota, to Ketu.
His ordeal started after the cops checked his phone for some information and tagged him an Internet fraudster. Astro said the policemen demanded N1m from him before he would be allowed to go.
Astro narrated on his Twitter handle, @toniastro, "They said I was going with them to the station. And I was like, what station? The next thing, they pointed guns at my leg, telling me to mount another bike they stopped and go with them to their station. I mounted the bike and one of the men asked for N1m to let me go.
"I was like, N1m? Where would I get that from? I told him I was not what he thought. I'm a software developer at a particular company. He said everything na Yahoo Yahoo still. He physically harassed me on the bike still. To every onlooker on the street, I was a criminal or some sort."
Upon their arrival at the Area 'H' Command, Ogudu, where they took him to, Astro's bag containing a laptop, chargers and jotters was seized. Amidst slaps and kicks, Astro said the policemen reduced the sum to N500,000.
He added, "Two policemen were there, making a total of six. The next thing was slaps and punches, here and there.

All I could hear was, 'Confess you're an Internet fraudster or not?' I kept saying I was not a fraudster and that I was a software developer for a company.
"These guys took off my hoodie and dragged me to the cell, locked me up with no proof that I was what they claimed. I asked that I make calls, and they said that I would write a statement. One of them came to me and asked that I pay N500,000.
"And I was like N500,000? From where? I said my student ID card was in my wallet, they could check it and see. They said they would not check any ID card. They went through my emails and WhatsApp conversations and found nothing."
After all the drama, they allegedly asked him to go to the nearest Automated Teller Machine point and withdraw N15,000 from his account balance before his belongings would be released.
"It still feels like a dream. I was physically harassed for no reason and paid someone or a group of persons for no reason out of the money I worked for," he added.
A 28-year-old graduate of the Institute of Management and Technology, Enugu, Ifeoma Abugu, was sexually assaulted and killed allegedly by the personnel of SARS, Federal Capital Territory Command, on September 10, 2020.
The police personnel had stormed the residence of Ifeoma's fiancé, Afam Ugwunwa, at Wumba village in the Lokogoma area of Abuja to arrest him, but in his absence, they arrested and took her away.
All efforts by her family members to know the police station she was being taken to proved abortive as she was not found until Ugwunwa got a call the following day that Ifeoma had died and her corpse had been deposited in the morgue.
Ifeoma's brother, Alex, who spoke to our correspondent on the telephone, said she had just concluded her National Youth Service Corps mandatory service year and was arrested and killed four days after she had her introduction with Ugwunwa in Enugu State.
Alex stated, "I was in Lagos when one of my junior brothers called me that he learnt that SARS arrested our sister and she died in detention. I just came to Abuja and I asked some of my uncles, who had been to the police station, and they said that the policemen alleged that they met my sister unconscious on the bed and they carried her to hospital, where she died.
"When I asked my sister's fiancé what happened, he said he went out and someone called him on the telephone that SARS had arrested my sister and when he came back, he called someone he knew at the SARS office to help in facilitating her release, but the person was unable to do it that night.
"The following morning, he gave the woman money to help facilitate the release, but the woman called back to tell him that Ifeoma was dead. When my uncles saw the picture of her corpse, they saw signs that she was sexually assaulted."
Amnesty International has documented at least 82 cases of torture, ill-treatment and extrajudicial executions by SARS between January 2017 and May 2020.
The Inspector-General of Police, Mohammed Adamu, on October 11, 2020, bowed to pressure and disbanded the unit after days of public outcry and nationwide protests, but #EndSARS campaigners said they would not back down, insisting that the street rallies would continue until the President issued an Executive Order scrapping the unit.
The protests continued across the country despite Adamu's announcement. The IG also disclosed plans for a new arrangement to address anticipated policing gaps following the disbandment of SARS, and the constitution of an investigative team to probe the alleged cases of rights violations, among others.
But the protesters argued that previous commitments announced by the force to ban SARS operatives and other special units had no effect.
A security expert, Ona Ekhomu, who attributed police brutality and extrajudicial killings to the training, hours of work, and salary of the policemen, highlighted some possible measures to curb the problems.
He said, "SARS was created to fight violent robberies and the unit should have been disbanded a long time ago or should be properly supervised with good oversight. Looking at the institutional point of view, dehumanisation of police personnel during recruitment should be stopped, because it affects their person, which later have effect on the community they are to protect and the police curriculum must be changed.

Supervising and monitoring of police personnel must be done to avoid them going astray.
"The number of hours that police personnel work should be reduced to prevent fatigue, which sometimes leads to brutality. The police are supposed to be members of the community they were paid to protect and not live in the barracks, so that they can know what's going on in the community."
Ekhomu, who knocked the IG for creating a new unit, the Special Weapon and Tactical Team after SARS was disbanded, noted that the immediate creation of the unit had resulted in the loss of confidence by the public in the force.
He said, "It's a good idea that the IG has created SWAT, because we must have personnel to confront violent objects beyond the normal policing, but the issue is if the IG wanted to change to SWAT, he should have taken some time because it looks just like a name change, which is not what the people are asking for.
"The IG should have taken his time before creating SWAT, meet with his commanding chiefs to plan in a thoughtful and deliberate manner, and call some members of the public to ask their opinions on what they wanted about police reform, because with the immediate creation of SWAT, they are not establishing confidence in the people."
A psychologist, Prof. Oni Fagboungbe, who highlighted the effects of police brutality and extrajudicial killings on their victims and families, noted that the government could help by ensuring that justice was served.
He stated, "The experience can be highly traumatic for the families, because the deaths are unexpected and not just any death, but through the brutality of somebody that is supposed to protect the victim in the first place; that victim is gone and his family will not see him again, so it's not an experience that will disappear in a very short time; it will leave the family traumatised and it will start producing other transparent effects such as loss of confidence in the country, produce a sort of attitude in them and they may direct the frustration against themselves or against the society when the frustration comes in a form of traumatisation.
"When the frustration is inward directed, you find the person losing confidence in themselves and doing something that will not assist the nation's corporate existence, unhappy, weak and could lead to other physiological illnesses like hypertension; but when it is outside directed, they show vengeance against the society that has given them such a traumatic experience and that is why you find them destroying things in the society.
"The government can help in the healing process of the victims or their families by paying a visit to the families, and when they do that, they should assure the families of justice and go into visible investigation and give it publicity; and when they're through, the world should know how they will compensate the families of the victims and they must not waste time in compensating them."
.
Disclaimer This content was not created by any staff or admin of Pejoweb. This platform runs on user generated content. If this post is your copyrighted property, please send a message to the user to give credit or take down your article. If the user fails to adhere, please email us your request at [email protected] with proof of ownership to take the right action.