Nnamdi Speaks Over Northern
---
Meekness9 11 months ago
---
Advertisement
It's no longer news that the Northerners have threatened to block food supplies from the North to the South, this threat came in as a result of the recurring clashes between the North and the South. The South had requested the Northerners who grazed their cows on the southern green pastures to leave the South lands.
However, the Northern reacted to this by blocking food supplies from their Agricultural products to the South, although the Southerners have also threatened to block oil supplies from the South to the North, will this be the way forward?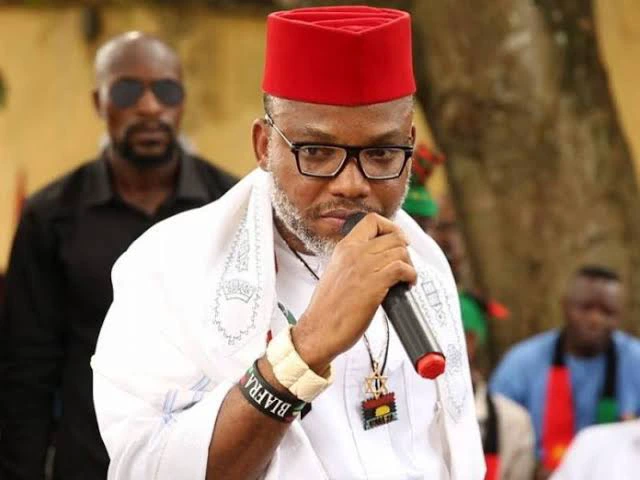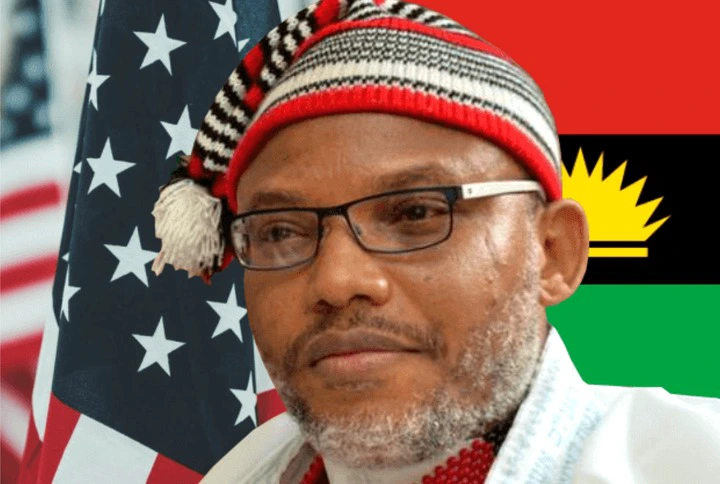 The leader of the Indigenous People of Biafra, Nnamdi Kanu, who've been a strong political critique and a freedom fighter, have taken to Twitter again to blast the Northerners for making such decisions, he believes that they can only do this and go scot free because the President is a Northerner and will always overlook their excesses.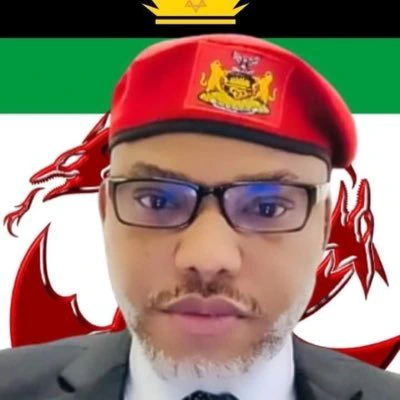 Nnamdi Kanu wrote: "Nigerians know that the Fulani DOES NOT FARM. Yet, it's the FULANI that is blocking movement of farm products from North to South. Such blockade should be considered an act of WAR, yet the Fulani @NGRPresident tolerates it. If the South blocks oil & gas, they will levy MASSACRE."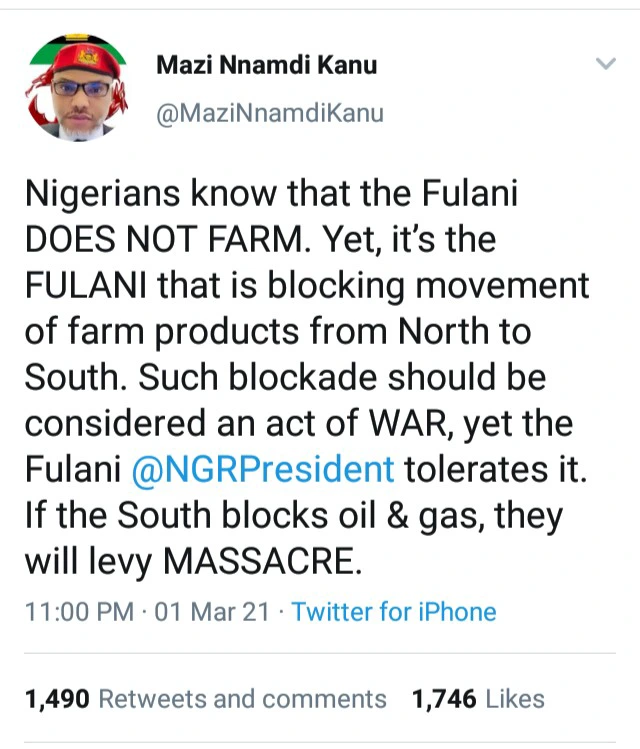 However in reaction to this tweet, a user quickly pointed out that the Northern farm products are from individual farms, the oils belongs to Nigeria, hence the difference, the user wrote: "Points of correction the gas belongs to the people of Nigeria, While the foods belongs to the farmers government have no rights to force people to sell it to you people." See more reactions below: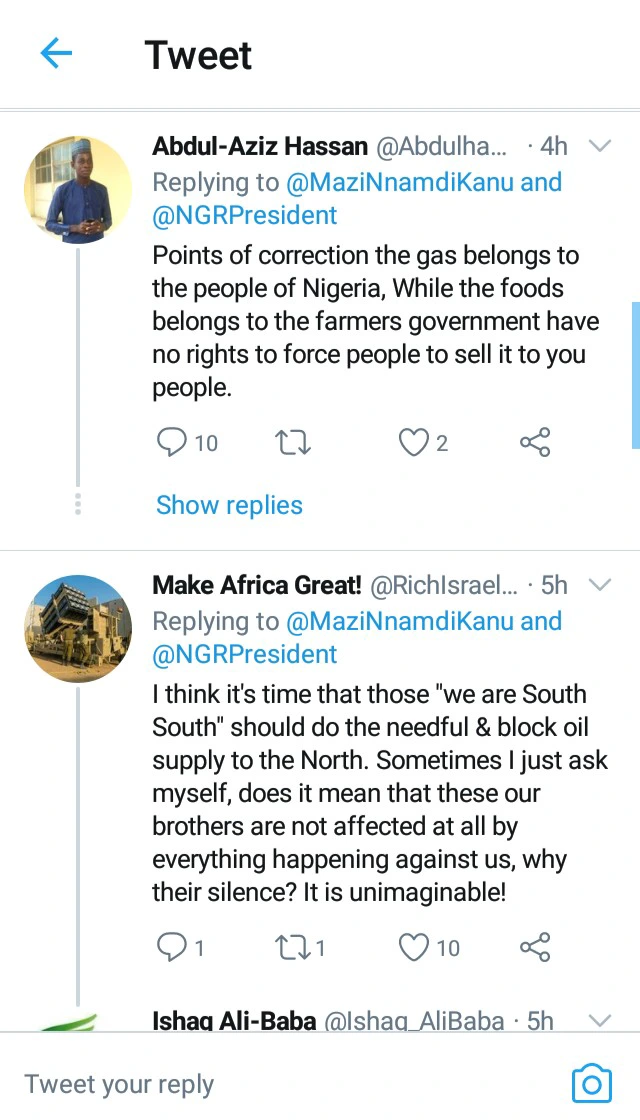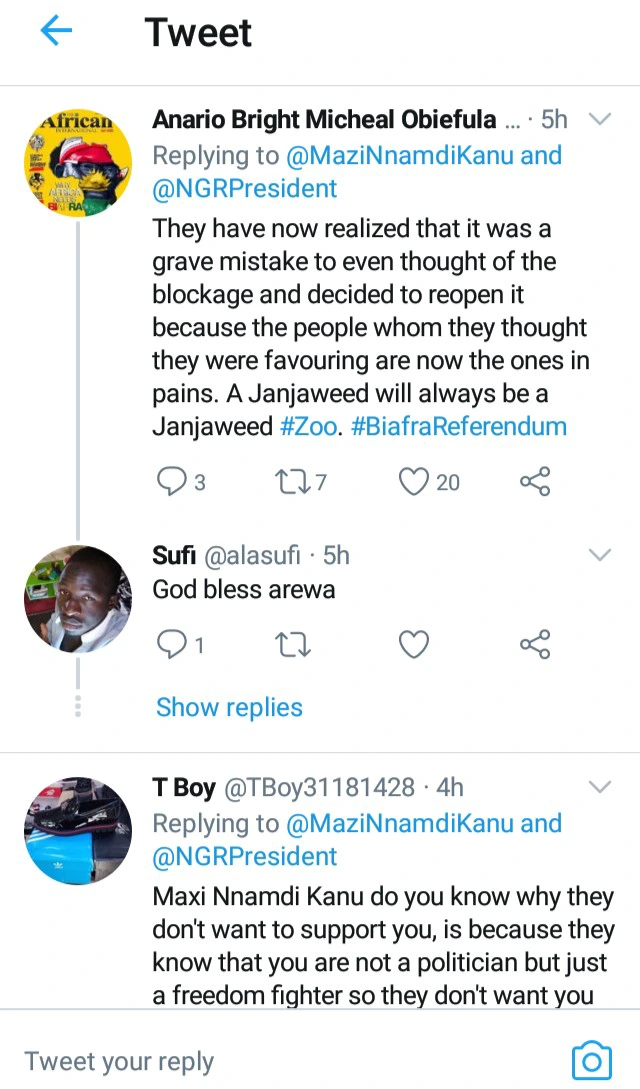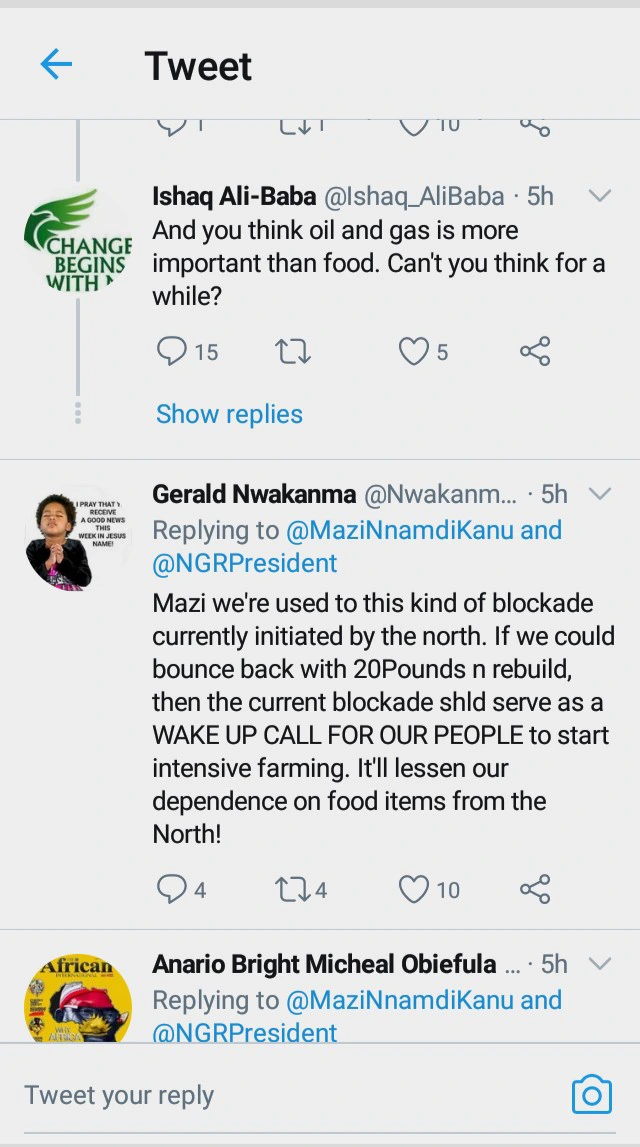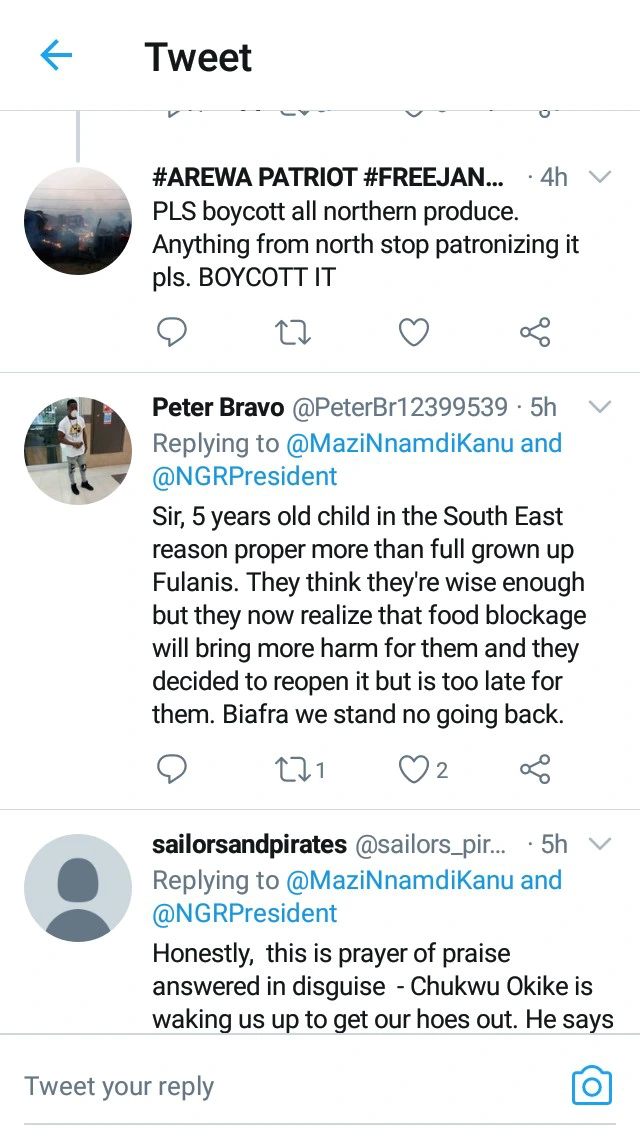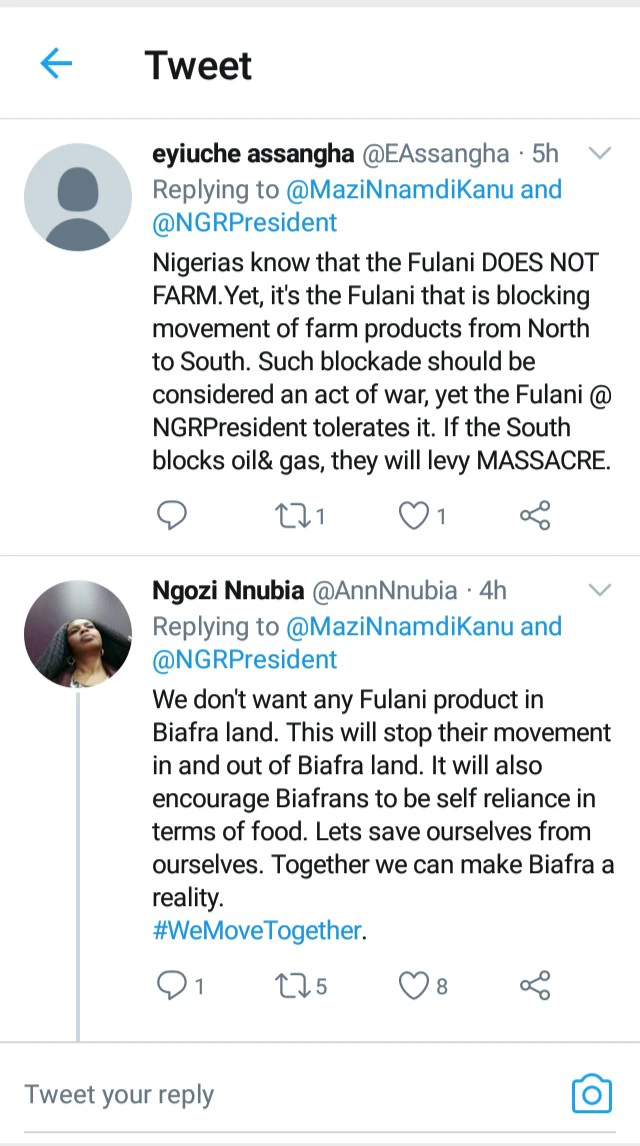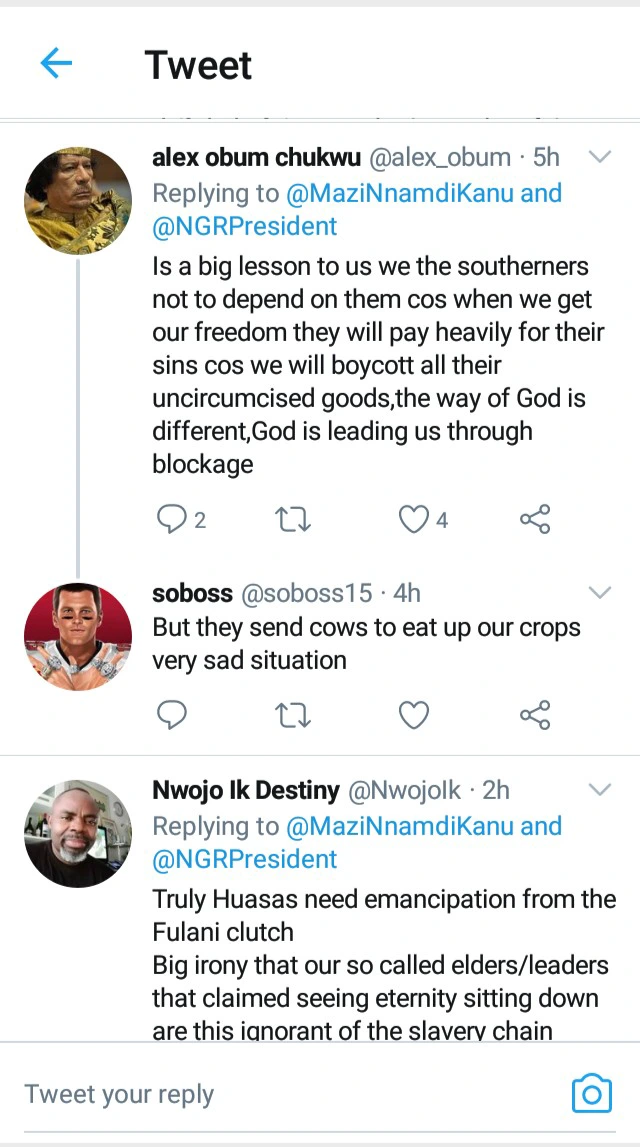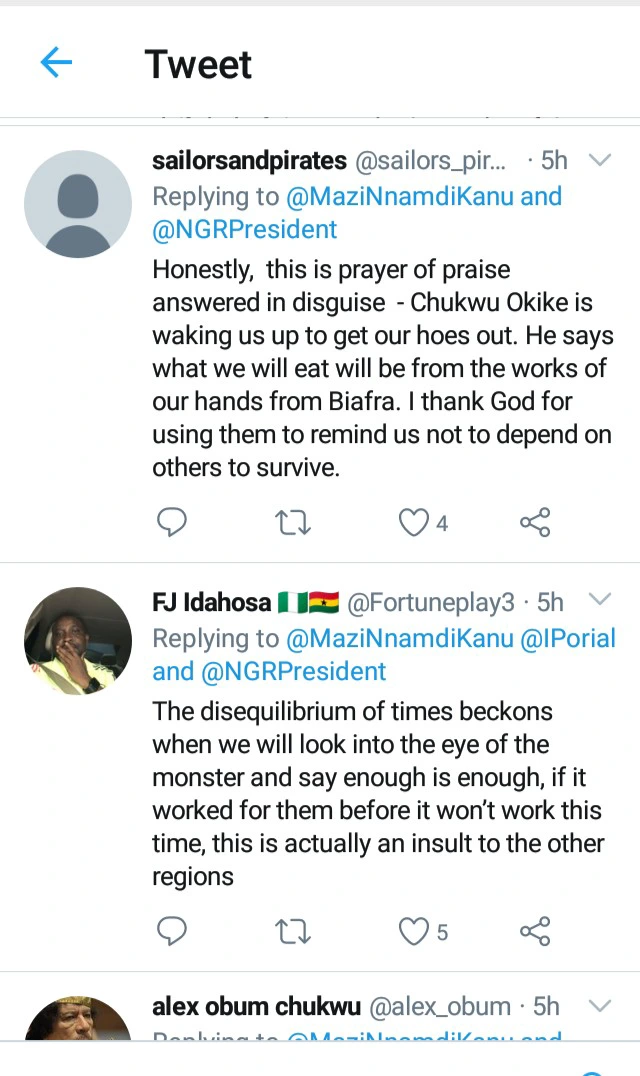 What are your thoughts on this, leave them below in the comments section and don't forget to like and share!
Advertisement
Disclaimer: This content was not created by any staff or admin of Pejoweb. This platform runs on user generated content. If this post is your copyrighted property, please send a message to the user to give credit or take down your article. If the user fails to adhere, please email us your request at
[email protected]
with proof of ownership, we would take it down.
Please leave a comment (No Registration needed)
Articles you would love to read