3 Medical Reasons Why Pap (Akamu) Should Be Taken Regularly
---
Timifrank 1 month ago
---
Advertisement
Pap, which is commonly called Akamu, is a meal which most Nigerian homes do not joke with especially when the weather is cold. It serves as a natural body heater when taken during a cold period.
Advertisement
Well, pap is a food which can be found in our breakfast menu, lunch or even dinner. Taking pap all the time has been found to proffer solution to some health problems we may be experiencing today.
However, both children and adults take this delicious food which is made from corn. So, this article offers about three medical reasons why we should always take pap.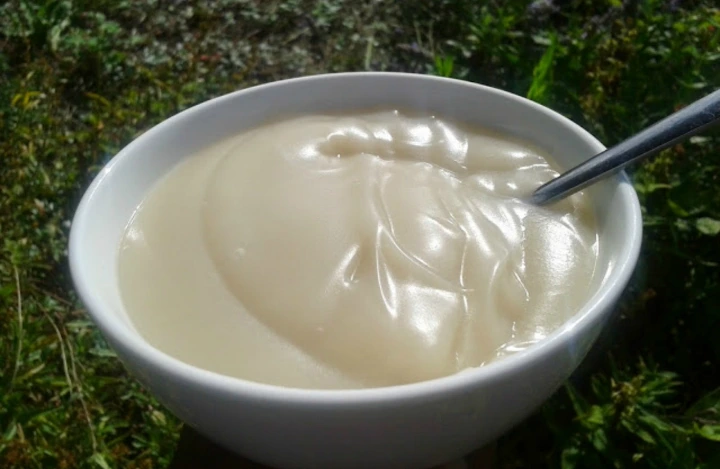 1. One of the reasons is because, it helps a person suffering from diarrhea to regain lost fluid. A case whereby the body lacks water is known as dehydration.
Pap is a meal with high water content. Taking it regularly will help to replenish lost fluid in the body. The link from national daily has more to say below:
https://nationaldailyng.com/7-medical-reasons-why-you-need-to-start-drinking-pap-akamu-often/?amp=1
2. Many times, some people experience loss of energy and feel too tired to do anything. Medically, this is something that should not be neglected if it persists.
Well, another reason why pap should be taken regularly is because, it can provide us with the right amount of energy that we need, because of its high nutritional value and high content of carbs.
3. Today, there are lots of person that are suffering from high blood pressure. They take drugs almost on a daily basis to control this ailment without knowing that pap can help out with this work.
This gives another medical reason why pap should be taken often. Pap contains potassium but has no sodium, and this makes it safe to take in order to regulate blood pressure.
Well other medical reasons include boosting lactation in nursing mothers, removing wastes from the body, helping to digest foods and many others.
Akamu can be consumed together with other items like bean cake, moi moi, bread, beans and any other right combination.
Pictures credited to Healthline and Shutterstock
Advertisement
Disclaimer: This content was not created by any staff or admin of Pejoweb. This platform runs on user generated content. If this post is your copyrighted property, please send a message to the user to give credit or take down your article. If the user fails to adhere, please email us your request at
[email protected]
with proof of ownership, we would take it down.
Please leave a comment (No Registration needed)
Articles you would love to read