Personal care and Beauty
profile/4160788F5D38-1B98-4A42-AE8B-4147523A77C8.jpeg
GlowRayy
4 Reasons That Will Convince You To Regrow Your Afro Hair
If you're observant enough, you would notice that the trend of permed or relaxed hair is slowly fizzling out; although some people would argue relentlessly that keeping a permed hair is more comfortable and easier to maintain than the tough kinky Afro God-given hair. Nonetheless, people(especially women) are beginning to discover ways to take proper care of their natural tresses and if the right effort is put in, it is definitely worth the ride.
No matter the quality and properties various boxes and cups of relaxers promise you, honey, chemicals are still chemicals and they'd do what you want them to but the long term result is usually not as satisfying.
Drawing from my own experience with my Afro journey, I have been to pinpoint some takeaway reasons you can consider especially if you want to undertake this journey but are afraid due to the many myths surrounding its growth and maintenance. These reasons include:
1. Growth Retainment: Believe it or not, your hair retains more growth in its Afro form than when you have relaxed it. While shedding of hair is a completely normal process, you can be sure that every time you run a comb through processed hair, more than a few strands of hair usually fall off and except you are taking very good care of it, you end up with problems like split ends and breakage. The Afro hair on the other hand, doesn't fall off as much due to its tough nature(especially the 4c type) and all you need do, is apply some water to soften it before you comb and those curls will bounce to Glory with very little or no breakage depending on how healthy your hair is.
2. Curly Goodness: The Afro hair with its curly nature is undeniably gorgeous to look at. It has this attention grabbing effect especially if properly taken of. People who keep their Afro hair understand this as when they walk into a room, the first people will probably notice, is that halo of hair. Curls are the cutest and most attractive form of hair and more than just looking at it, people itch to touch it too! Don't let them though(winks).
3. Pocket Friendly Manageability: Maintaining the Afro is cheaper if you're brave enough to deal with all its accompanying unique qualities. No salon touch ups needed and definitely no expensive relaxer kits.
Just get a good shampoo or you can make do with the African black soap which is actually a better option, a good leave-in conditioner and of course, water to keep it moisturized and you'd be just fine. Too broke to get your hair done in a salon? You can simply sit in front of a mirror and do some twist outs to avoid shrinkage and you're good to go.
4. Sense of Originality: Only people who have grown their natural hair at some point can understand this reason. Keeping the Afro hair comes with a sense of originality, a sense of something kept intact and a sense of pride. The African hair in all its glory looks like a magnificent crown and its owner definitely feels like royalty. It speaks of your heritage and African roots especially if you claim to be proud of when you come from.
profile/6089easy-natural-hairstyles-5-606x404.jpg
Ifeomagift
GROW 1 INCH OF 4C HAIR IN 1 WEEK WITH THE INVERSION METHOD!!!!!
Have you tried searching for 'hair growth tips' on Google?
Definitely, you will get a lot of products, tips and hacks that guarantee hair growth. But, how many of them actually work?
Well, if you are tired of ineffective tips like me, then you'd love the inversion method.
The latest hair growth technique that has made its way to the webspace is the 'Inversion Method'.
Read more to learn everything about the inversion method and how it helps with hair growth.
What is the Inversion Method?
The inversion method has been said and proven to help you grow your hair an extra inch or two per month.
Front liners of the method assert that hanging your head upside down increases blood flow to the scalp, which stimulates hair growth. Some methods even suggest doing a headstand, handstand, or using an inversion table.
How to do it?
This hair growth method comes with no known side effects, so there's no harm in trying it out. All you need is hair oil and a place to bend over.
1. Warm a small amount of oil in a bowl (coconut, castor, jojoba, almond, grapeseed, etc.).
2. Massage the oil into your scalp using your fingertips. Make sure every area of your scalp is covered.
3. Bend forward to invert your body; you can also lie on the bed facing the ceiling while your head hangs over the end of the bed.
Repeat twice a day, for three to five minutes. Leave the oil on your hair for at least two hours before washing it off.
Does it work?
While there is no research to back this technique, it is a natural remedy.
If you have health concerns like high blood pressure or heart disease, it is best to skip it.
If you don't have any health issues and decide to try this, don't do it beyond a point where you feel uncomfortable.
Admin Sponsored
Make money posting links on your social media
Generate passive income with your social media and whatsapp. Join Adsterra. Sign up is free
profile/4442Screenshot_20220104-0954452.png.webp
Kim234
DIY: Checkout How To Make Black Soap
A smooth, acne-free, and glowing skin is most desired. It might seem hard to find the right skin product for your skin, but do you know DIYs might just be the one for you? This is because it is chemical-free and personally formulated for your skin by you.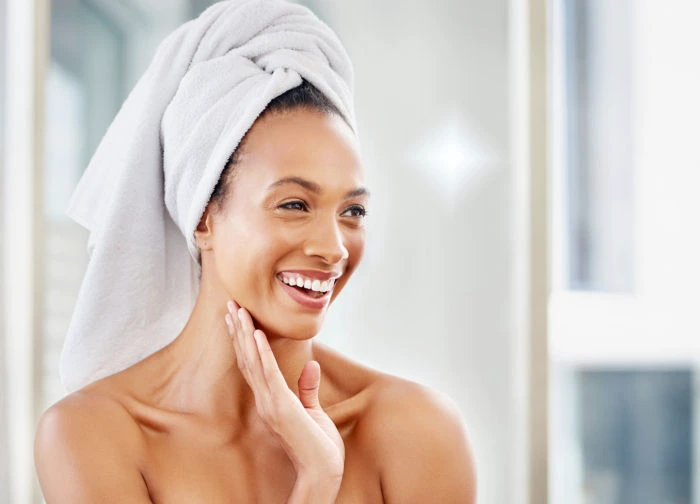 This is how to make a Black soap that fulfils your glowing skin desire.
Recipe
500g of African black soap
2 tablespoons of turmeric powder
2 tablespoons of Shea butter
2 tablespoons of powdered milk
2 tablespoons of oatmeal powder
5 tablespoons of orange peel powder
4 tablespoons of original honey
1/2 tablespoon of sulphur powder
1 tablespoon of sandalwood powder
1 tablespoon of coconut oil
50ml of lemon juice
Warm rice water (as desired)
Procedure
1) Pour the rice water into a mortal, add the black soap then start pounding and turning till it is thoroughly mixed.
2) Add the powdered turmeric, milk, sandalwood, orange peel, sulphur, and oatmeal, mix thoroughly.
3) Melt the shea butter till it is completely liquid and add it to the mixture.
4) Add lemon juice, honey, and coconut oil, stir the mixture till it is smooth and even.
5) Add more rice water if you haven't achieved the desired consistency.
6) Transfer the black soap into your container.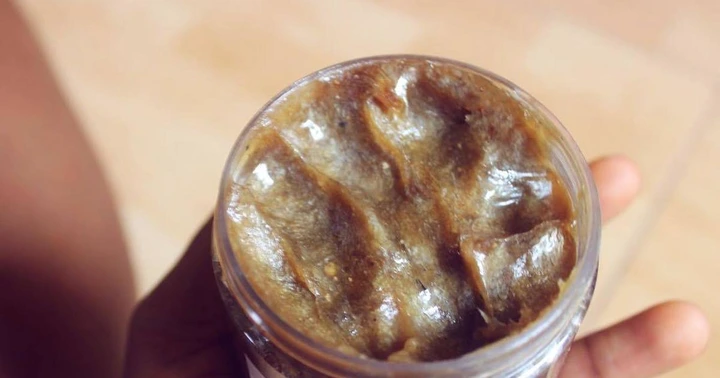 This black soap will give you a youthful glow, clear blemishes, and also lighten up your skin.
Precaution
Do not use it on your face every day. 3 times per week for your face, every day for the body.
After use, apply a moisturizer to your face.
profile/8094download.jpg
Zhinomikky
Ooni Of Ife And Olori Naomi Reportedly Reconciled (Read Details)
The Ooni of Ife and Olori Naomi have reportedly reconciled, according to Prince Eniola Ojajuni, a former Ondo State governorship candidate of the New Nigeria People's Party (NNPP).
The reconciliation was said to have taken place after a meeting between some elders and Naomi's family.
Prince Eniola took to Facebook to give updates on the Yoruba royal couple's relationship.
He claimed that elders from the Ooni' side (Ile Ife) and elders from Akure, where Olori Naomi is from, met on the evening of Wednesday, Dec. 29, to help reconcile the couple.
He alleged that the meeting held in Akure and that the Olori's mother "asked for forgiveness" on her daughter's behalf.
"Battle is over!" He wrote alongside a photo of the Olori being led to a waiting car by Palace aides and uniformed officials.
profile/8094download.jpg
Zhinomikky
Clinic Shuts Down As Ghosts Allegedly Start R#Ping And Hara#Sing Staff
Medical practitioners have fled for their lives after mysterious creatures suspected to be tikoloshes (ghosts) were reportedly r*ping and hara*sing them at a clinic, Zimlive is reporting.

It is reported that the bizarre incident occurred at Shale Clinic in Umzingwane district, Matabeleland South. It is alleged that the ghosts are also wreaking havoc at a nearby primary school where they are said to be s*xually m*lesting teachers.

The teachers at the Shale Primary School have thre*tened to follow the nurses' example and quit their jobs unless the situation is resolved. Shale Clinic has been operational for less than a year after opening in February. The clinic's closure has affected the villagers that it was serving hard. They are now being forced to travel long distances to seek health services.

"There were two nurses and a health technician. They initially started complaining about being tired when reporting for duty in the morning and were claiming that they were not having restful nights.
They then opened up and explained what was happening at the clinic.

The male health technician had a torrid time one night with the creatures pulling his p*nis and testicles. He struggled walking in the morning as his privates were swollen. His wife had a miscarriage recently, and we believe this could be linked to the tikoloshe issue. They left as they could not stand the ab*se anymore," a villager told Zimlive.

Due to the rampant abuse at the hands of the alleged supernatural creatures, villagers resolved to hire prophets or traditional leaders following an emergency meeting. The villagers who suspect tikoloshes of being behind the reign of terr!r also resolved to banish the owner of the tikoloshes once they are unmasked.
Admin Sponsored
Make money posting links on your social media
Generate passive income with your social media and whatsapp. Join Adsterra. Sign up is free
profile/2322Screenshot_20211203-0009152.png
Gistloverz
3 Natural Ways To Grow Your EyeLashes
Many people love the dramatic effect that long lashes give to our look, so naturally, we want to have longer lashes.
Long lashes add a certain pizzaz to your facial features, and they make your eyes look great!
Do you want something permanent that can make you say the words, "I woke up like this" about your eyelashes? Keep reading!
Naturally long lashes are low maintenance when compared to wearing extensions and buying mascara. And you don't have to take them off at night or use a makeup cleanser to ensure that they come off.
Shea Butter
Melt organic African Shea butter by rubbing it between your fingers. Apply it on your lashes every night. Shea butter is known to have a great moisturizing effect on the hair, that and all the naturally occurring Vit. A and Vit. E makes it an incredible ingredient for growing longer lashes.
Green Tea
Pour hot water on your green tea leaves, or bag, and allow the tea to infuse in the water properly. Allow this water to cool, and apply on your lashes every night. You can use this same tea for 3-4 days if you keep it stored in an air tight container. Because green tea has a lot of antioxidants, your lashes will grow longer and thicker in no time.
Castor Oil+ Olive Oil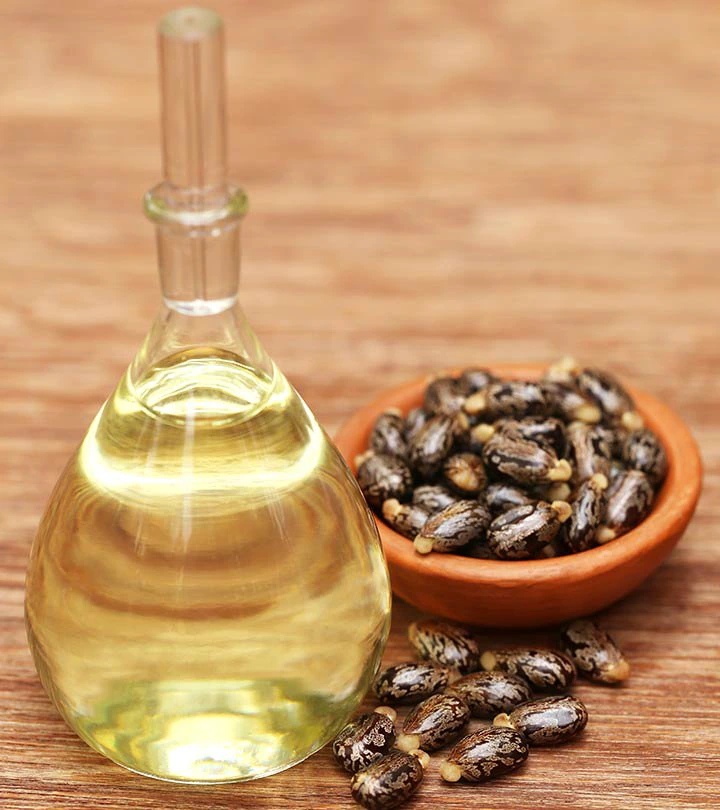 Mix equal parts of castor oil and olive oil together. Apply the mix on your lashes religiously every night with either a clean mascara wand, or a Q- tip, and wash your face in the morning.
Pick any one of these ingredients and apply it religiously. In no time, your lashes will be making a statement on their own!
https://ref.surveyj.co/Lady_kath register with the link and earn $40 you will earn more when you register.